Inter Milan post €74 million losses, target Champions League return
Champions League qualification for next season has taken on added importance for Inter Milan after the Serie A club posted losses of €74 million for the 2015 financial year.
Without a place at European football's top competition since 2011-12, the Nerazzurri have seen their losses grow in recent years, partly due to the takeover through Erick Thohir in 2013 which saw a reorganisation of the club's debts as part of an ongoing restructuring process.
Thohir is unconcerned by the latest announced losses, however, saying on the club's official website that the "financial results for 2015 show that we are taking the club and the business in the right direction. Revenues grew and our EBITDA was positive, a key milestone for the club."
Nevertheless, such losses can best be stemmed by reaching the group stage of the Champions League, a target Thohir had set for his club last season only to see them miss out on European football entirely.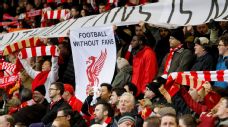 Further investment in the squad over the summer has increased the club's outgoings which must now be offset by increased revenue, such as from European football.
"I believe we have built a good squad and our objective for this year is to get back into the Champions League, so far we're on track to achieve this aim," said Thohir at a news conference. "We played well [against Juventus at the weekend], the results have been good and we're picking up points every week.
"We're pleased with our current squad and the work Roberto Mancini is doing. We have our objectives and we are all aligned with them. Mr Mancini, the team, the management... we all support the project. We have faith in the team, we're Inter and we want to compete on all levels."
Inter are currently joint second in Serie A and on course for qualification for Europe next season, and there is optimism within the club that they will succeed.
"We're a competitive team and we're demonstrating that," vice-president Javier Zanetti said. "It's going to be a very balanced league this year, right until the end. We showed what we're capable of [against Juve] in a big match.
"That said, it's too early to talk -- we can still get a lot better. Our objective is to be in the mix until the end of the season and fight to finish in the top three. Everything is in place for us to achieve that."