South Korea's consistency paving way in AFC World Cup qualifying
After another round of 2018 World Cup qualification, recent results suggest that Iran might be the continent's top team, according to FIFA's rankings. Or maybe that distinction belongs to continental champions Australia.
Yet when it really comes down to it, overall in 2015, South Korea have been Asia's number one. The Taeguk Warriors, who started the year by reaching the final of the Asian Cup, have been going from strength to strength, as their 1-0 victory in Kuwait on Thursday in a vital qualifier demonstrated.
It wasn't a vintage performance, but it was an excellent win at the home of a strong Kuwait team. Son Heung-min, who in August became the most expensive Asian player ever when he joined Tottenham Hotspur, might have been missing, as was Crystal Palace's Lee Chung-yong, but there was more than enough to pick up three vital points in South Korea's toughest game in the second stage of the road to Russia. The top team of each of the eight groups moves on to the final round (along with four best runners-up), and on current form, the Reds will be there, a step toward a ninth consecutive appearance on the global stage.
For Uli Stielike's men, it is not just four wins from four in the group, with 14 goals for and none against. It is an amazing three goals conceded in 17 games this year. For a team that has had longstanding defensive issues, this is a stat to please the demanding fans in the Land of the Morning Calm. The team spluttered into action at the Asian Cup, but improved as the tournament progressed and was a little unlucky to lose on an extra-time goal against the hosts in the final.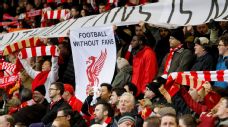 Stielike has not only tightened the back line, he has deepened the squad. Young players such as Kwon Chang-hoon, Kim Seung-dae and Lee Jae-sung have all come to stake their claim to be starters and put pressure on the established stars. Ki Sung-yueng, another of those young players, is probably the best midfielder in Asia at the moment, consistently excellent in the Premier League at Swansea and wherever his national-team duties take him.
South Korea's stock of full-backs, once full to bursting, is now looking much healthier after a lean period. Centre-back Kim Young-gwon is finally starting to show the kind of form for his country that he did for Guangzhou Evergrande, a form that moved Marcello Lippi to claim that he was good enough to play for Manchester United.
There are issues, of course. The team still lacks a goal scorer, and missed chances are still very much a staple of this South Korean diet. If that can be addressed, this young side can really start to go places. At the moment, all is solid, settled and improving -- and moving forward to the final round with confidence and optimism.
South Korean clubs worry about the yuan in the newly rich Chinese Super League and its desire to be the best in Asia, but there are currently no such concerns when it comes to the national team across the Yellow Sea. China started qualification well with wins over Bhutan and Maldives, but then came a disappointing goalless draw with Hong Kong. That meant that Alain Perrin's men could not afford to lose in Qatar, the team leading the group. But this being China, nobody at home would have been surprised with a loss, and that is precisely what happened.
China is now five points off the pace with four games left, and top spot is looking far away. It is unlikely China will manage pole position, even with three home games to come. Finishing second above Hong Kong and then hoping the points total is enough to be one of the best four runners-up is the most realistic route. Chinese fans are used to World Cup disappointments, and the national squad has failed to reached the final round at all since a sole appearance in 2002. They are girding themselves for another failure, even if there is time to bounce back.
Two others beside South Korea have maximum points. Qatar will fancy their chances of a result in the Middle Kingdom in the away match. Four wins from four and the Maroons are looking good for a place in the final round. The 2022 hosts are desperate to qualify for a World Cup before the tournament comes to Doha. To do so, they might have to establish themselves as the big power in West Asia, a title that used to belong to Saudi Arabia.
The Green Falcons are the other team with a perfect score. Bert Van Marwijk hasn't been in Riyadh more than a few weeks but has already won three games. The best came last, a 2-1 victory over main group rivals United Arab Emirates, who have stuttered a little since winning the opening two games. UAE took the lead in Jeddah, but the Saudis came back and snatched it with a last-minute winner.
Now the gap between the two is five points, and the Dutchman who took the Netherlands to the final of the 2010 World Cup should be able to take Saudi Arabia to the final round of qualification for 2018.
There is obviously a long way to go. The second round is all about getting to the third round, and whether you get there by winning the group or coming second ultimately does not matter. Still, it's good to be good, and at the moment, South Korea in particular are looking very good indeed as 2015 enters its final quarter.
Asian expert John Duerden is the author of Lions and Tigers: Story of Football in Singapore and Malaysia.Twitter: @JohnnyDuerden.