Germany beat France on penalties, advance to WWC semifinals
Germany
France
Germany wins 5-4 on Penalty Kicks.
Game Details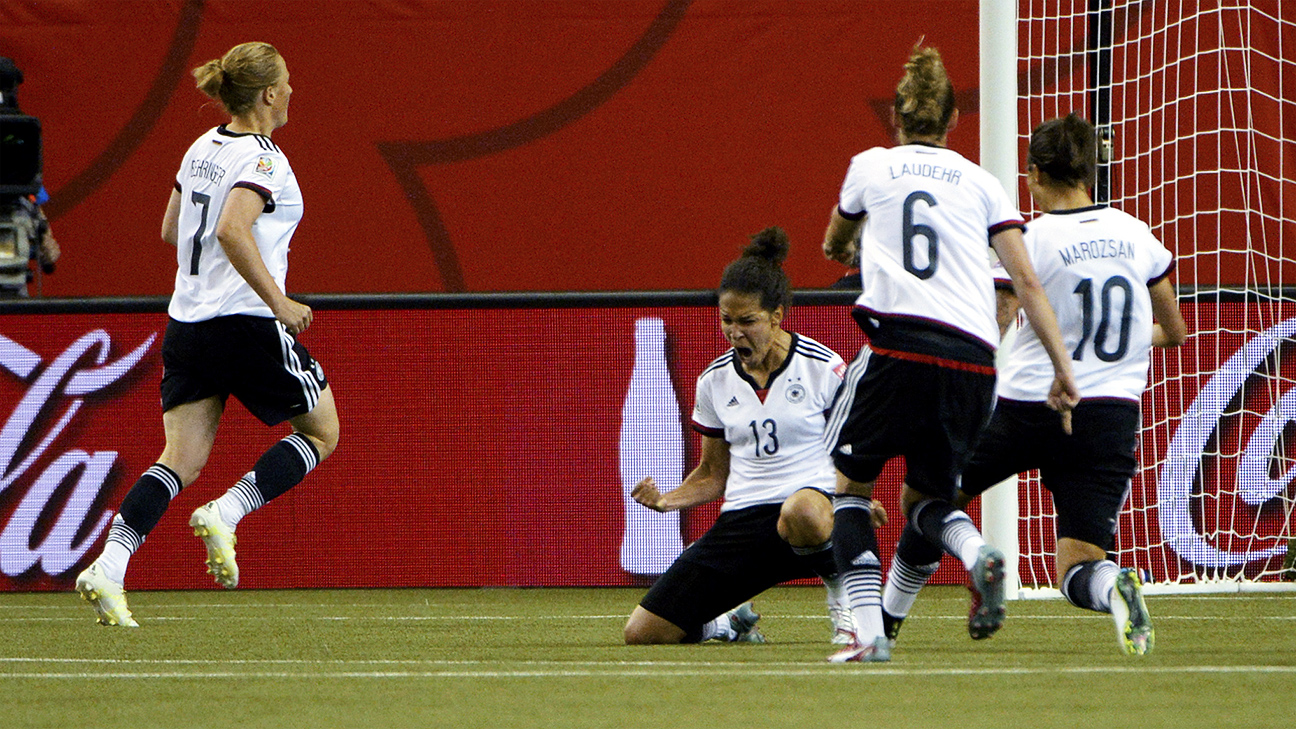 MONTREAL -- Celia Sasic tied the score with an 84th minute, Nadine Angerer stopped Claire Lavogez in the final attempt of a shootout and Germany beat France 5-4 on penalty kicks after a 1-1 tie on Friday to reach the Women's World Cup semifinals.
The 2003 and '07 World Cup champions will play Tuesday against the winner between the United States and China.
The Germans -- men and women -- have won all five of their World Cup shootouts. And the top-ranked German women have a chance to add another trophy after their win over No. 3 France in a thrilling match that was seen as an "early final."
Louisa Necib scored in the 64th minute for France, but Sasic scored the equalizer on a penalty kick after a hand ball in the penalty area.