U.S. Soccer files lawsuit against women's national team over CBA
The U.S. Soccer Federation has sued the union of its World Cup-winning women's soccer team, saying it fears that players may attempt to strike ahead of this year's Olympics.
The lawsuit was filed in Chicago federal court Wednesday. In a statement, U.S. Soccer said it "reluctantly" filed the suit to "confirm the existence" of a collective bargaining agreement with the union representing the U.S. women's national team.
The USSF alleges that Richard Nichols, the executive director of the Women's National Team Players Association, does not believe there is a current CBA in place.
The federation maintains that an agreement -- composed of the 2005 CBA and augmented by a memorandum of understanding -- took effect in 2013 and is still valid until Dec. 31.
In a Jan. 6 email attached to the lawsuit, Nichols told the USSF the union's position was that the collective bargaining agreement no longer exists and the 2013 memorandum of understanding could be terminated at any time.
Nichols told ESPN FC that he was disappointed that U.S. Soccer took the matter regarding the CBA to court.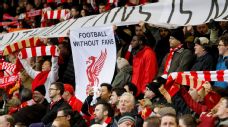 "That is what they decided to go to court to have a court determine," Nichols said. "Again, we're disappointed, but we understand that they have to do what they have to do. But the bottom line is we, notwithstanding their court activities, are quite confident that we're going to be able to come to an agreement."
In its statement, the USSF said one of the main reasons for the suit is a fear that any absence of a CBA would "jeopardize the team's participation in any competitions this year, including the 2016 Olympic Games."
Nichols, though, essentially ruled out the possibility of a strike and said his concern was making sure all of the union's legal rights remained intact.
"There were no threats issued ever by me or anybody else on our legal team with regard to that," Nichols said. "I can't read [U.S. Soccer's] minds, but they interpreted [our actions] the way they interpreted it. I could just say emphatically that there were no threats issued ever at any time."
U.S. goalkeeper Hope Solo took to Twitter to express her opinion on the proceedings.
We players stand together, united in our fight for what is right and fair. #Equality

- Hope Solo (@hopesolo) February 4, 2016
The players' counsel indicated that it had every intention of pushing on with negotiations with the federation and that, ideally, the two sides would reach an agreement as soon as Thursday.
"The watchword going forward is the players are committed to the U.S. team, and always have been," Nichols said. "They just want to be treated fairly and with some respect. That's basically it."
The U.S. women's team won a historic third World Cup in the summer of 2015.
ESPN FC writer Jeff Carlisle contributed to this report. Information from the Associated Press was also used.