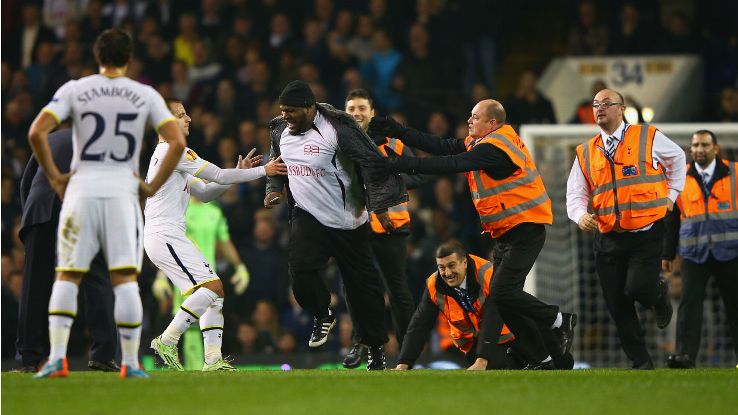 Three men have admitted to a pitch invasion stunt that forced a Tottenham match to be temporarily halted last month.
Nathaniel Thompson, 23, Helder Gomes, 22, and Daniel Jarvis, 26, were arrested after bizarre scenes during Spurs' Europa League match against Partizan Belgrade on Nov. 27.
The match had to be suspended shortly before half-time after the men ran on to the pitch at the north London club, one after the other.
Gomes and Thompson were detained by stewards and Jarvis was tackled on the White...