Ancelotti revels in Real's 'perfect match'
Carlo Ancelotti said Real Madrid played "the perfect match" after they humbled defending European champions Bayern Munich to reach the final in Lisbon.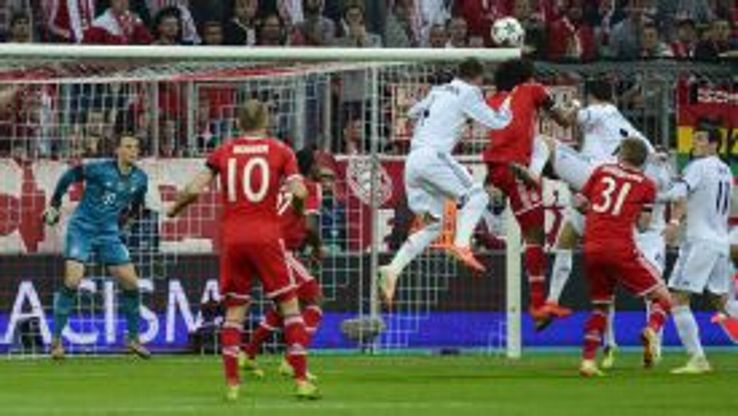 • Hunter: Real's way is paved
• Brewin: Three Things
• Train: Real dominate
Two goals apiece from Sergio Ramos and Cristiano Ronaldo secured an emphatic 4-0 victory at the Allianz Arena, sending Real through 5-0 on aggregate.
It was a chastening evening for Bayern coach Pep Guardiola, who suffered his heaviest defeat as a manager.
"We worked very well together, showing the quality we have and executed the perfect match," Ancelotti told Real Madrid's official website.
"I'm not surprised. These players have done very well. It is a great happiness for all. The first half was fantastic. I thank the players and everyone. It is 12 years since Madrid played a Champions League final and it is good for everyone."
The only negative on a superb night for Real was a booking for Xabi Alonso, meaning the midfielder will miss the final against either Chelsea or Atletico, who meet on Wednesday.
"Xabi is very unlucky, I felt for him," Ancelotti added. "The important thing is that we will play in the final and we also need to win for him."
Ramos grabbed the vital early goals with two fine headers from set piece situations, and managed to avoid the caution that would have kept him out of the final.
"The goals were the least important thing," he told reporters after the game. "The work of the group was the most important thing. Madrid are back where they need to be -- at the very top. It was a dream to score two goals, but the main thing is how we played as a team."
Bayern -- aiming to become the first team to defend their European title since AC Milan in 1990 -- had no answer to Real's counter attacking prowess.
"We have to accept responsibility as a team," Philipp Lahm told reporters after the game. "It's nobody's fault, we have to defend collectively. We conceded two early goals and it was very difficult from then on."