How to bet Chelsea-Atletico Madrid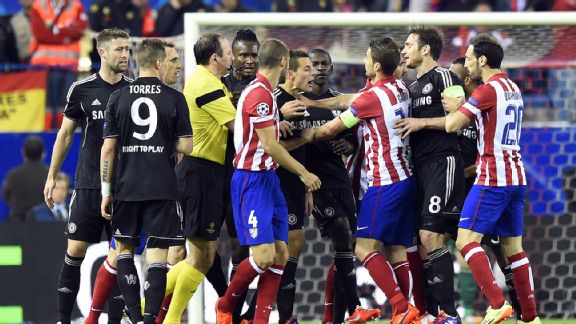 After Real Madrid impressively advanced to the Champions League final on Tuesday by defeating Bayern Munich 4-0 (5-0 aggregate), Chelsea takes on Atletico Madrid on Wednesday. The two teams are all square following a 0-0 draw between the sides in the Spanish capital last week.
After winning yesterday with a selection of over three goals, let's take a look at my best bet for today.
---
Chelsea (home) vs. Atletico Madrid
Asian handicap: Chelsea -0.25 (-105) vs. Atletico Madrid +0.25 (+100)
3-way line: Chelsea +130/Atletico Madrid +260/Draw +230
PickCenter public consensus money line pick: 75 percent Chelsea
Total: 2 (Over -111, Under +100)
It is remarkable that the Jose Mourinho tactical master class that enabled Chelsea to claim a 2-0 win over Liverpool on Sunday afternoon has been met by a wall of criticism rather than praise for the Portuguese manager for securing a clean sheet and ending Liverpool's run of 11 victories, even though Chelsea had to make do without the services of Petr Cech and John Terry. Not that Mourinho will mind; in fact, you could argue he's never happier than when standing in a minority of one against the rest of the world.
...