Rooney outlines hopes of UCL glory
Manchester United striker Wayne Rooney says he is desperate to win the Champions League for a second time, ahead of his side's last-16 first leg at Olympiakos.
• Mitten: Time for United to look forward
• Vidic sets sights on fairytale UCL triumph
• Okwonga: Rooney keeps dark forces at bay
• Payne: Rooney volley rubber-stamps contract
Rooney, 28, ended speculation about his future last week when he signed a new five-and-a-half year deal with United and after celebrating with a goal in Saturday's Premier League victory over Crystal Palace, he has now turned his attention to European matters.
It has been three years since the Red Devils reached the Champions League quarterfinals and Rooney is ready to stop the rot.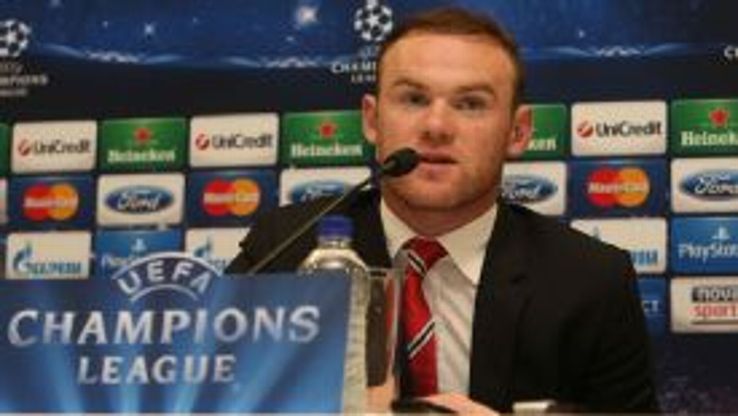 "You always want to win it,'' Rooney told a news conference in Piraeus. "One is never enough, especially at this club. You have to keep trying to get into the final when you are at this club.
"The feeling you get when you win it is incredible, so there is no way that you want to stop. If we can go to the final then it would be great for us. It would be an opportunity to win another trophy, and hopefully we can do that."
United's poor league form means they remain among the outsiders to reach the Champions League final in Lisbon in May, but Rooney pointed to Chelsea's continental triumph over Bayern Munich in 2012 as an example of an unlikely winner.
"The year Chelsea won it, they nearly went out of the competition about three times,'' Rooney said. "We've been excellent in the Champions League this year and hopefully we can take that into the game and that will help us get the result.
"We've got quality in the team to go far, so hopefully we can do that."
Rooney was asked how he would like to be remembered should he, as now expected, finish his career at Old Trafford, and responded: "As a winner. Every player wants to win. I'm no different. I've grown up all my life wanting to win trophies.

"That's the main aim. That's what we aim to do -- win trophies -- so that's what you'll be judged on when you finish your career. That's not just me -- that's the whole team.''

Olympiakos will be without top scorer Javier Saviola for the visit of United on Tuesday night and despite the Greek side sitting unbeaten atop their domestic league, the reigning English champions are favourites.
United boss David Moyes insists he is not taking anything for granted, however.
"It will be far from easy," Moyes said. "Olympiakos came through a difficult group with Benfica, Paris St Germain [and Anderlecht]. They have a great home record so it will be a difficult night.''
Moyes confirmed that injured defenders Phil Jones and Jonny Evans have not travelled with the squad, while Nani is also unavailable because of a hamstring injury. Rafael and Danny Welbeck are back following their respective head and knee problems.
Information from the Press Association was used in this report.