Poch targets Champions League final return with Spurs
Mauricio Pochettino appeared to rule out the possibility of leaving Tottenham following their Champions League final defeat against Liverpool.
Pochettino has been linked with the vacant Juventus manager's job following Massimiliano Allegri's departure last month.
But, when asked whether he would be in charge to lead Spurs in the Champions League next season, he said: "Always. We have to try, we have to believe. We hope it will happen again as soon as possible."
Pochettino also stressed how happy he was at Tottenham and how keen he is to experience similar occasions in charge of the club.
"I am so happy to manage this group of players," he said. "Congratulations to Liverpool, they have a fantastic set of players and they've had a fantastic season.
- Liverpool ratings: Virgil, Alisson worthy of European title
- Tottenham ratings: Kane, Alli 5/10 in heartbreaker
- Champions League seeding confirmed for 2019-20
"The standard are so high. It wasn't enough today and it's a shame. When you live this experience, you want to be again and you want to repeat. It is the best game in the world after the World Cup [final]. I hope we can repeat in the future."
The Tottenham boss defended his decision to throw Harry Kane straight back into the biggest game in the club's history having been sidelined for nearly two months ahead of Lucas Moura -- the hero of Amsterdam.
Kane, who sustained the ankle injury in the first leg of the Champions League quarterfinal against Manchester City in April, did not manage an attempt at goal until stoppage time, when Tottenham were 2-0 down and already chasing a lost cause.
Brazil international Moura, overcome by emotion after the final whistle, was given only 29 minutes to try to rescue his side but in that time Tottenham livened up considerably.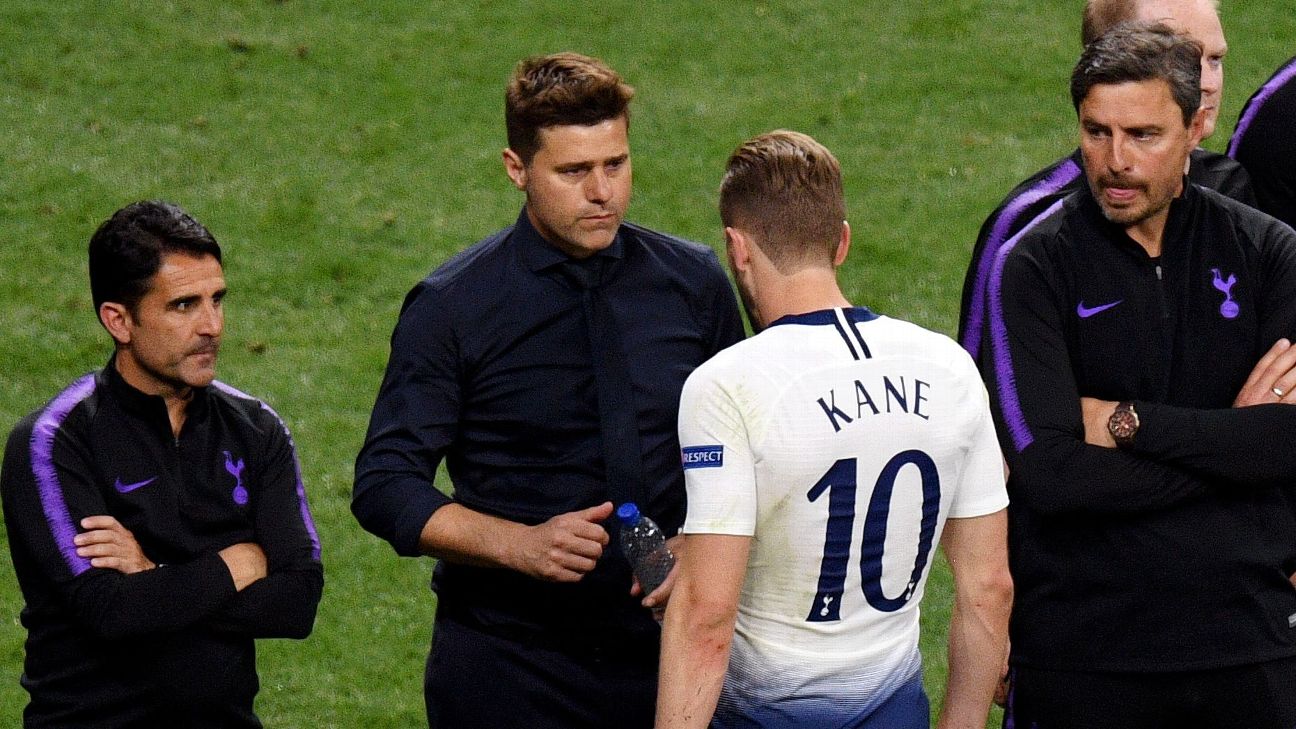 Pochettino said his decision had been "all about analytics and thinking and all of the information."
"It's not about Harry Kane, or Moura or Son Heung-min," Pochettino said when asked about Kane's display.
"It was decision and after one month and a half [out] he finished the game fresh."
Kane has proved a thorn in Liverpool's side in the past but he looked utterly crestfallen as he stared into the middle distance on Saturday with Liverpool's players celebrating.
It was not just Kane who Pochettino took a gamble on.
Midfielder Harry Winks had also been out for two months with a groin injury and also started.
Strive as he could to get Tottenham going, he too looked a little short of the sharpness required for such a huge game.
"We've got to learn from it. We did well in parts, attacking and getting forward but it wasn't to be," Pochettino said.
Information from Reuters was used in this report.