Tottenham Hotspur's team spirit is best I've known - Kyle Walker
Kyle Walker believes the current Tottenham Hotspur squad has more potential than any other he has played in and that the team spirit is the best he has known at the club.
Walker has made 174 appearances for Spurs since joining from Sheffield United in 2009 and was part of the last Spurs squad to finish in the top four in 2011-12.
That season's Spurs side, managed by Harry Redknapp, contained the likes of Gareth Bale, Luka Modric, Aaron Lennon and Emmanuel Adebayor, but Walker suggested the togetherness of Mauricio Pochettino's squad gives them the edge over previous teams.
Asked whether he considered the current Spurs side to be the best he has played in, the England right-back told London24: "It's a difficult one, because as a team it's probably the best team spirit I've had, with people gelling, people knowing where people are going to run, and the gaffer and his philosophy is unbelievable.
"I played with Bale, Modric, Lennon in his prime, Adebayor when he was in his prime, [Louis] Saha, so I've played with some good players, but this is an exciting team and it's a pleasure to be a part of."
On whether the current team had the most potential, he said: "Without a shadow of a doubt. It's a young team and an exciting team. It's a pleasure to play with them and train with them day in and day out because the training is just as good as the games.
"We've always had a good bunch of lads at Spurs, even from when I first came here to now. We're always very welcoming, the banter's always flying, but I think we're gelling together as a team. There's no one saying they're bigger than anyone else and that's vital."
At 25, Walker is already a senior member of Pochettino's squad -- the youngest in the Premier League -- and he revealed that the more experienced players, particularly 29-year-old captain Hugo Lloris, are helping to guide the talented youngsters on and off the pitch.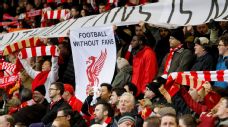 "There are some experienced players here, some international players," he said. "Hugo is France's captain and he's a big presence in the dressing room but he still speaks to everyone with respect -- he doesn't talk down to anyone, and I think it's key for someone coming through.
"Obviously if they do overstep the mark they are told, but they do know where they stand and I think that's key in this team."
He added: "I'm 25 now so I'm getting on a bit in this side! I think I'm the most experienced player at Tottenham in terms of games played for the club, so I try to help [the young players] as much as possible, but their football does the talking. They're not kids. Well, they are kids but they don't play like kids and it makes everything easier."
Dan is ESPN FC's Tottenham correspondent. Follow him on Twitter: @Dan_KP.