With the finalists decided, Asian football commentator Dez Corkhill picks the best AFF Suzuki Cup XI from the semifinals. Do you agree? Have your say in the comments below.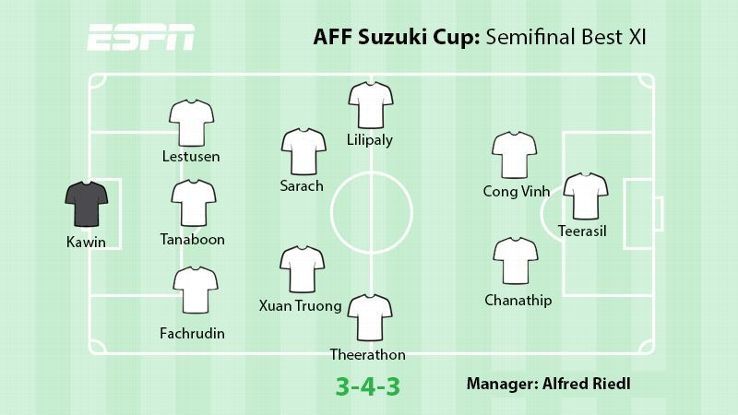 Goalkeeper: Kawin Thamsatchanan (Thailand)
This was a straight choice between Kawin and Indonesia's Kurnia Meiga. It goes to Kawin because of his wonderful, if unheralded, performance in Thailand's 4-0 second-leg victory over Myanmar on Thursday night.
The Muang Thong United man made a wonder save high to his left to deny Yan...