Fabian Johnson and Michael Bradley top the list of the U.S.'s best 25 players
Ranking the 25 best U.S. players is a quick way to get called stupid. As we acknowledged at about this time last year, there's never going to be consensus on the proper pecking order at a particular moment.
That also goes for people who get paid to know: coaches, former pros and other close followers of American players around the world. Once again, we picked their brains. And once again, their opinions on certain players varied greatly. All of their points were valid, though, as was whatever criteria they used to arrive at their conclusions.
After all, ranking players is often completely subjective. Don't believe it? Ask Benny Feilhaber, who won 38 caps under former U.S. coach Bob Bradley but couldn't get a sniff last season from current coach Jurgen Klinsmann in the best period of his career. The hard truth is that Feilhaber doesn't fit as far as Klinsmann sees things, just as it is fair to wonder if Kyle Beckerman, whom Bradley never seemed completely sold on, would have gone to the 2014 World Cup (where he was among the better American performers) had Klinsmann not been appointed selector-in-chief.
And that's OK. Different people like different players. It's part of what makes this subject endlessly intriguing. So, after careful consideration and much deliberation, here's a snapshot of where we think the United States' talent pool stands.
1. D/M Fabian Johnson, 28, Borussia Monchengladbach (Germany)
The quiet German-American has come into his own this season, starring for the Foals in the UEFA Champions League. It's a far cry from how 2014-15 started for Johnson, who initially rode the bench following his summer transfer from Hoffenheim. The big difference now is he's settled. "I'm very comfortable at 'Gladbach," Johnson told ESPN FC in November. "I like the club, my teammates, everything."
Monchengladbach didn't qualify for the competition's knockout stage, but Johnson credits the Champions League experience for helping improve his game. "I think it does," he said. "Everything goes quicker; the players you play against are stronger. Their touches are better." Right now, no American is better than Johnson.
2. M Michael Bradley, 28, Toronto FC (Canada)
Because he has served as the national team's heart and soul for so long, it's easy to forget that Bradley -- who was named U.S. Soccer's top player in 2015 -- has barely entered the prime of his career. He's in his first full year as U.S. captain and despite more than 100 caps for his country, he insists he has room to improve.
3. D/M Geoff Cameron, 30, Stoke City (England)
The only American outfield player who is a regular starter in the English Premier League, the versatile Cameron was playing some of the best soccer of his life before suffering an ankle injury against Liverpool on Jan. 5. He was also the national team's best defender at the end of last year.
4. F Clint Dempsey, 32, Seattle Sounders (United States)
Simply put, Dempsey remains America's best pure goal scorer. One could even argue that the Texan -- with nine goals in 10 international appearances in 2015 -- deserves to be in our top three overall. But Dempsey did start to show signs of slowing down a little last season, with nagging injuries limiting his production in MLS play for the Sounders.
5. M Alejandro Bedoya, 28, Nantes (France)
The South Florida native is approaching the height of his powers in Ligue 1. He's consistent, he's a leader and he'll be counted on heavily in qualifying and at the Copa America Centenario, although whether he'll play on the wing or behind the forward(s) remains unclear.
6. G Tim Howard, 36, Everton (England)
Howard has been criticized for making mistakes at times this season, but he's still more than capable of stealing games at the highest level. He's also well positioned to win his starting job back for the U.S. after Brad Guzan lost his place at Aston Villa.
7. D John Brooks, 23, Hertha Berlin (Germany)
The imposing young centre-back is maturing rapidly; this is his third season in the Bundesliga, and it has been his best. A Berlin native, Brooks has his hometown club on pace for a Champions League berth next season.
8. M Jermaine Jones, 34, unattached
Just because Jones remains a free agent doesn't mean he can't still play. The German-American was excellent against Trinidad and Tobago in November in the Americans' most recent World Cup qualifier, and he figures to play a key role at this summer's Copa America if he's employed and stays healthy.
9. G Brad Guzan, 31, Aston Villa (England)
It has been a brutal year for everyone at Villa, but especially so for Guzan, who recently lost his starting role to understudy Mark Bunn. But the benching doesn't undo Guzan's previous 3½ seasons at the club, where he proved himself a reliable Premier League starter.
10. F Jozy Altidore, 26, Toronto FC (Canada)
Still the top U.S. forward, Altidore managed a respectable 13 goals in 25 games in his first season back in MLS after bouncing around Europe the previous six years. The former teenage phenomenon also has matured off the field after a decade spent in the spotlight.
11. M Darlington Nagbe, 25, Portland Timbers (United States)
The technical, slick-passing playmaker made his international debut in November, less than a month before he helped Portland win the MLS Cup. If he claims a starting U.S. spot in 2016, his stature will continue to grow.
12. D/M DeAndre Yedlin, 22, Sunderland (England)
The Seattle-born speedster has acquired valuable top-end experience this season on loan from Tottenham to Premier League struggler Sunderland, where he has started 10 games (eight in the Prem).
13. M Kyle Beckerman, 33, Real Salt Lake (United States)
The dreadlocked destroyer is in the twilight of his career, and his national team future is uncertain. But even as he celebrates his 34th birthday in April, Beckerman still is perhaps the top dedicated defensive midfielder in the American player pool.
14. D Matt Besler, 28, Sporting Kansas City (United States)
The Kansas native struggled mightily in the year following the 2014 World Cup in Brazil, where he started all four games for the United States. But he won back his starting spot in central defense by the end of 2015.
15. D Omar Gonzalez, 27, Pachuca (Mexico)
Moving to Mexico in December has rejuvenated the longtime Galaxy centre-back, who badly needed a change of scenery after six seasons (and three MLS Cups) in Los Angeles. Gonzalez has been superb in his three games with Los Tuzos.
16. F Aron Johannsson, 25, Werder Bremen (Germany)
Nobody doubts Johannsson's talent or potential. But in his two-plus years with the national team, the Icelandic-American -- whose first Bundesliga season has been beset by injuries -- seems no closer to winning a full-time job with the U.S.
17. F Gyasi Zardes, 24, LA Galaxy (United States)
The hard-running Zardes got more comfortable in each of the 19 international games -- more than any national team rookie in 21 years -- he played in 2015.
18. F Bobby Wood, 23, Union Berlin (Germany)
The Hawaiian striker's confidence grew during a breakout year for the U.S. After scoring important goals off the bench against Mexico, Germany and the Netherlands in 2015, he'll now vie for a bigger role.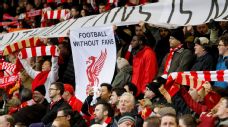 19. D DaMarcus Beasley, 33, Houston Dynamo (United States)
The four-time World Cup veteran's experience is unmatched in the U.S. player pool. Whether his national team days are over -- he came out of international retirement at Klinsmann's request in 2015 -- Beasley is still playing at a high level in Houston.
20. D Tim Ream, 28, Fulham (England)
After being overlooked during most of the Klinsmann era, Ream started the first two qualifiers of the 2018 cycle as the coach's first-choice left-back.
21. D Brad Evans, 30, Seattle Sounders
Evans isn't a world-beater in terms of talent, but he's proven to be a serviceable international player who rarely makes mistakes -- no small thing for a defender at the top level.
22. M Alfredo Morales, 25, Ingolstadt (Germany)
The tri-national (American-German-Peruvian) is leading all Bundesliga-based U.S. players in minutes played in 2015-16.
23. M Eric Lichaj, 27, Nottingham Forest (England)
Lichaj has made just two substitute appearances (both in 2013) in Klinsmann's four years in charge, but the Illinois-born full-back is quietly having a career season in the English second tier.
24. D Jorge Villafana, 26, Santos Laguna (Mexico)
Villafana was the best left-back in MLS last season, helping Portland hoist the hardware in December before heading to Liga MX.
25. F Jordan Morris, 21, Seattle Sounders (United States)
As an established international player, the former Stanford University standout will be expected to produce immediately in his maiden season as a pro.
Doug McIntyre is a staff writer for ESPN The Magazine and ESPN FC. Follow him on Twitter @DougMacESPN.