Play Johnson in midfield, qualify for the Olympics: U.S. goals in 2016
For the United States men's national team, 2015 was a mix of good, bad and ugly. But that's the nice thing about international soccer: There's always another year right around the corner. Jurgen Klinsmann and his red, white and blue find themselves at the beginning of another January camp, facing perhaps the team's biggest non-World Cup year ever. They have much to do. Here are 16 things to accomplish for a successful 12 months:
1. Put Fabian Johnson at left midfield and leave him there
While no player had more ups and downs with the U.S. in 2015 than the emerging Borussia Monchengladbach star, the year ended on a positive note with Johnson excelling at his preferred position. Going forward, the American coach should write his charge's name into the lineup sheet at left midfield in Sharpie and Xerox enough copies for the entire year.
While Johnson is the team's best right-back, left-back and right midfielder, too, his continued presence on the left creates necessary game-to-game stability. That consistency makes the entire group better. (But by all means, shift him to full-back to protect a lead in late-game scenarios.)
2. Qualify for the Hexagonal in March
Getting six points from a home-and-home against struggling Guatemala on March 25 and 29 would put the Stars and Stripes through to the final round of CONCACAF 2018 World Cup qualification. These are matches the U.S. should win. Moreover, doing so would give them momentum going into a difficult summer and allow for experimentation (and cap tying, if necessary) during the two remaining fourth-round qualifiers.
3. Qualify for Rio 2016
The Under-23s blew their chance to reach the Olympics in Brazil the simple way, falling to Honduras in the semifinal of the CONCACAF championship. But they beat Canada to earn another shot, a two-match series against Colombia in March. While it won't be easy, players like Gedion Zelalem, Jerome Kiesewetter, Cameron Carter-Vickers, Matt Miazga, and Wil Trapp give the Americans a chance to make amends and reach a tournament where they haven't won a medal since the three-team 1904 event.
4. Advance in Copa America Centenario
As the host of the 16-team tournament, the Americans are one of the four seeds along with Argentina, Brazil and Mexico. That means they should be favorites in two of their three games, and it's reasonable to expect them to reach the knockout round. Looking decent while doing so would be a bonus.
5. Host a successful Copa
This one is more about the U.S. Soccer Federation than the team. The Copa is a mini World Cup. Given the trouble in CONCACAF and CONMEBOL, a well-run tournament will give the USSF (and president Sunil Gulati) another example of how the U.S. can be a leader (and continued above-board profit center) in the new world soccer order.
6. Throw Loretta Lynch a rager
No explanation needed.
7. Start Geoff Cameron and Matt Besler at center-back
At least in matches that matter. The Ventura Alvarado-John Brooks experiment was more or less a disaster. Cameron and Besler probably aren't the answer in Russia, but they are the answer now. (That said, give Alvarado and Brooks and Matt Miazga and maybe even Cameron Carter-Vickers some run, too. The future is coming; it's not here yet.)
8. Find a No. 1 goalie
The Tim Howard-Brad Guzan platoon works OK for now, but it's not a long-term solution. Klinsmann needs to pick one or the other by June.
9. Get Brad Friedel an American accent
The former No. 1 goalkeeper is now the U-19 manager. He has one messed-up accent, which he'll happily admit. Now that he's back on U.S. soil full time, let's get him watching "Keeping Up with the Kardashians" or some such show to instill a true American accent.
10. Bring along Darlington Nagbe
"I hate to over-hype him but I just think that America doesn't produce a lot of those really shifty players who can get their foot on the ball and make people miss," Tim Howard said of the Portland Timbers attacker who earned his first two caps for the U.S. in November. Other American players offered similar sentiment. This is the year the 25-year-old Nagbe inserts himself into the starting XI for the next half decade.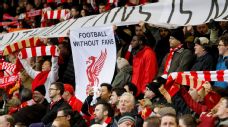 11. Find another Nagbe
Thanks in large part to the growth of Major League Soccer, the U.S. national team has the breadth of talent, an ever-growing pool from which to pick. What the squad lacks is the top-end game changers, guys like Nagbe who have "something different." It's time for a player or two to realize their potential on the international level.
Could it be the continued emergence of Bobby Wood or the return of Juan Agudelo? Maybe a newcomer like Ethan Finlay or Sebastian Lletget? Or one of the teenagers including Borussia Dortmund's Christian Pulisic, Villareal's Mukwelle Akale or Emmanuel Sabbi from the Chicago Fire? Klinsmann needs guys to step up, and he should do what he can to help make that happen.
12. Decide if Dempsey is done
The former captain missed the November qualifiers and won't be in the January camp. It's dangerous to read between the lines, and the absences can be easily explained by injury and wanting to take a break, respectively, but you do get the sense that Klinsmann might be phasing out the team's second-leading all-time scorer. If nothing else, the coach errs on the side of jettisoning players too early rather than too late.
13. Find Michael Bradley's best position
Forward playmaker? Deeper-lying instigator? Midfield destroyer? Emotional cheerleader?
14. Determine an identity
This is different than finding the elusive American style, which is a more complicated task and a longer process. An identity, however, is something the U.S. teams of the past had but lost somewhere along the way. They lost that cohesion that defined them, a fighting bunch that was greater than the sum of its parts. For most of 2015, the red, white and blue looked confused, a mishmash of ideas and motivations. The U.S., led by Klinsmann, should decide what they want to be and get there.
15. Have some fun
Turn those 2015 frowns upside down. It is a game, after all.
16. Develop the American style
This is why they hired Klinsmann.
Noah Davis is a Brooklyn-based correspondent for ESPN FC and deputy editor at American Soccer Now. Twitter: @Noahedavis.