Clint Dempsey-Jozy Altidore dynamic imperative for U.S. success vs. Mexico
When Clint Dempsey and Jozy Altidore took the field for the United States against Ghana at the 2014 World Cup, the expectation was the duo would get the goals needed to help the Americans navigate out of a daunting group that also included Portugal and Germany.
Fifteen months later, with a massive game against Mexico looming, the expectations are the same. The pair will be counted on to provide the bulk of the scoring, and they'll also need to do plenty of little things well. Dempsey is expected to add a dose of unpredictability to the U.S. attack, while Altidore will need to deliver the kind of hold-up play that, out of the current crop of U.S. forwards, only he can provide.
"I think they're very critical," former U.S. international and ESPN FC analyst Brian McBride said of the pair. "Jozy adds something that a lot of times Mexico teams struggle with, and that's strength. And I think the partnership, working off each other, is really important, just from the fact that they're sharing the workload."
No one is more appreciative of having Altidore around than Dempsey, especially after a World Cup that saw the Seattle forward spend extensive time up top -- and take plenty of abuse -- as a lone striker.
"Jozy's a really strong player, and he also has a lot of speed to open up the game by getting behind the back line and stretch the field, which creates space for me to come in and get in those pockets on the half turn," Dempsey said in an exclusive interview. "So it's great having a player like him."
What has changed is the different paths their respective careers have taken since that night in Natal, Brazil. Dempsey's level has rarely dropped for club or country, while Altidore has been on a roller-coaster ride. His World Cup ended after just 20 minutes because of a hamstring injury and a disappointing period with club side Sunderland -- he scored just three goals in 52 league and cup appearances from 2013-2015 -- came to a merciful end when he was transferred to Toronto FC in January.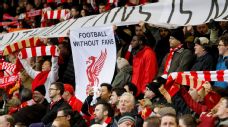 Since then, there have been ups -- he scored 12 goals in 24 regular-season matches -- but there have also been downs. A pair of red cards, one each for club and country, hinted at Altidore's level of frustration. Then another hamstring injury blunted his revival, and he was sent home from the Gold Cup this summer after the group stage when a lack of fitness resulted in two poor performances against Honduras and Haiti.
"To be honest, the past two years, on the field and off the field, have been the hardest couple of years of my life," Altidore said via telephone. "I've had to grow a lot off the field as a man, as a person and on the field. Obviously, I've had injuries that derailed me as well. The past two years haven't been easy for me, but it's made me a better person, and I've gotten a lot of amazing rewards from these past two years as well. You take the good with the bad."
When asked what off-the-field issues had troubled him, Altidore would only say, "Just personal issues, and when things aren't right there, it makes it tough to go to work. I've been able to hopefully correct all those things and now get back to focusing on soccer. For a little bit of time, it wasn't at the forefront of my focus, which isn't fair to the club I was at the time and also myself as a professional. I'm just happy now to get a fresh start and get back to that."
There have been flashes that Altidore is doing just that. He scored twice for the U.S. in a 2-1 friendly victory over Peru on Sept. 4. He also bagged the game winner for Toronto against Chicago on Sept. 26.
Yet the microscope remains firmly fixed on Altidore, as does a fair amount of skepticism after his struggles at Sunderland. On one hand, he's still just 25 years old. On the other, he has been a U.S. international for almost eight years, already a veteran of two World Cup cycles.
"I don't get the criticism of Jozy," current club teammate and former U.S. international Herculez Gomez said. "OK, maybe he can be like any other player in the world and not be as consistent at times. But his goal-scoring track record is amazing with the national team. It's all about Jozy feeling comfortable in a situation and letting him explode. You saw it in the Netherlands. He's just got to find a situation where he's comfortable, and let him be. That's not all that different from players elsewhere in the world. I can't tell you what it's like to play in the Premier League, but I can tell you that form is relative. There's a lot that goes into it."
Conversely, Dempsey's ability to find comfort in uncomfortable situations is what has set him apart during his career. When he was at Fulham, it seemed as if every managerial change saw the U.S. forward pushed down the depth chart, only for him to rise back up.
"I was always very competitive, trying to prove myself, playing with a chip on my shoulder," he said. "It was great to be able to play [overseas]. I learned a lot, not only through the training sessions but the experience of playing in those games, going through the ups and downs of the different managerial changes, playing in a Europa League final."
He has also remained consistent for both club and country. Since his move back to MLS, this time with the Seattle Sounders, he has tallied 25 times in 60 league and playoff appearances and remains the go-to forward with the U.S., as evidenced by his six goals at last summer's Gold Cup.
"Dempsey's consistency comes from a work ethic of having to push himself through different periods where coaches would change, and he would almost all the time be underappreciated, and he had to continually prove himself," McBride said. "I don't think that ever stops with Clint. He's got the ability to show people what he can do, and I think he thoroughly enjoys doing that."
Dempsey has seen his game grow as a consequence. McBride adds that this growth wasn't so much physical or technical as mental.
"Clint developed a side of the game that he didn't have when he was in MLS before he went to England -- his ability to think quickly," McBride said. "Of course, technically, he's an unbelievable player. But you take that technical side, and you add in the ability to think quickly and see plays before they happen, it gives him a lot more time and a lot more ability to think outside the box and do stuff that most players wouldn't do."
Just how long the 32-year-old has left is an open question. U.S. manager Jurgen Klinsmann's willingness to jettison veteran players when he feels they have nothing left to contribute is well known. But for the moment, Dempsey remains a vital piece, and with the next generation of forwards yet to prove themselves, that won't change soon.
"Dempsey has just got this fire in him that I wish a lot more guys had," Gomez said. "He's got all the technical ability and flair to back it up. He's an absolute killer in front of goal. I don't understand this thinking of Clint being phased out. Clint's not done by any means. He's going to keep clawing, fighting and doing what he does best."
Given all the big goals Dempsey has scored for the U.S., it's hard to believe he has never tallied against Mexico. It's an oddity the Seattle forward is aware of.
"I have been able to get two assists against them, but some teams you manage to score more goals against," Dempsey said. "But it's like anything. You've always got another game to have a chance to prove yourself. I'm looking forward to trying to change that."
Altidore did so in his full debut in 2008, when he was just 18 years old. Altidore even admitted at the time that he didn't understand the magnitude of what he'd done.
"I wasn't used to playing those rivalry games," Altidore said. "Everyone had told me what to expect in the game. I obviously watched many of them at home. But I didn't know how much it meant to everyone to play that game, even though it was a friendly. It kind of introduced me to what that rivalry was all about and how much that game matters, friendly or not."
That match also marked the first time Dempsey and Altidore played together up top.
"I was young and in a lot of ways, still gaining experience, still learning," Altidore said. "At times, I can imagine for him it was a bit frustrating playing with a younger cat, but it's been great. Clint has always made it easy playing up there. He's a guy that shares the load in scoring the goals, and he finds the right spots. He's a threat, and it helps you find ways to affect the game on your own, knowing that another guy is going to take attention from defenses. He has a knack for always making the goal somehow. I thought at times we've been really effective, and that was good for the team."
But the pair haven't taken the field together all that much. Since that night in Natal, the U.S. has played 21 matches, but Altidore and Dempsey have been paired up top in just four of those games, with Dempsey playing more withdrawn in another two. Injuries and the vagaries of Klinsmann's friendly rosters have played a significant part in this oddity, but you'd still have expected the two to share the field more often.
"It's almost like they've played well at times but separate of each other," McBride said. "I think coming into the Mexico, we need them both playing really well together, not only individually on the field, but working for each other and getting back to where they have a sixth sense [and] they know exactly where the other is going to be."
When you think of some of the best moments of the Klinsmann era, at least aesthetically, they have tended to come when Dempsey and Altidore were deployed as a forward tandem. That is a dynamic the U.S. will hope to see repeated on Oct. 10. Also, that the disparate paths the two forwards have taken will converge once again.
Jeff Carlisle covers MLS and the U.S. national team for ESPN FC. Follow him on Twitter @JeffreyCarlisle.