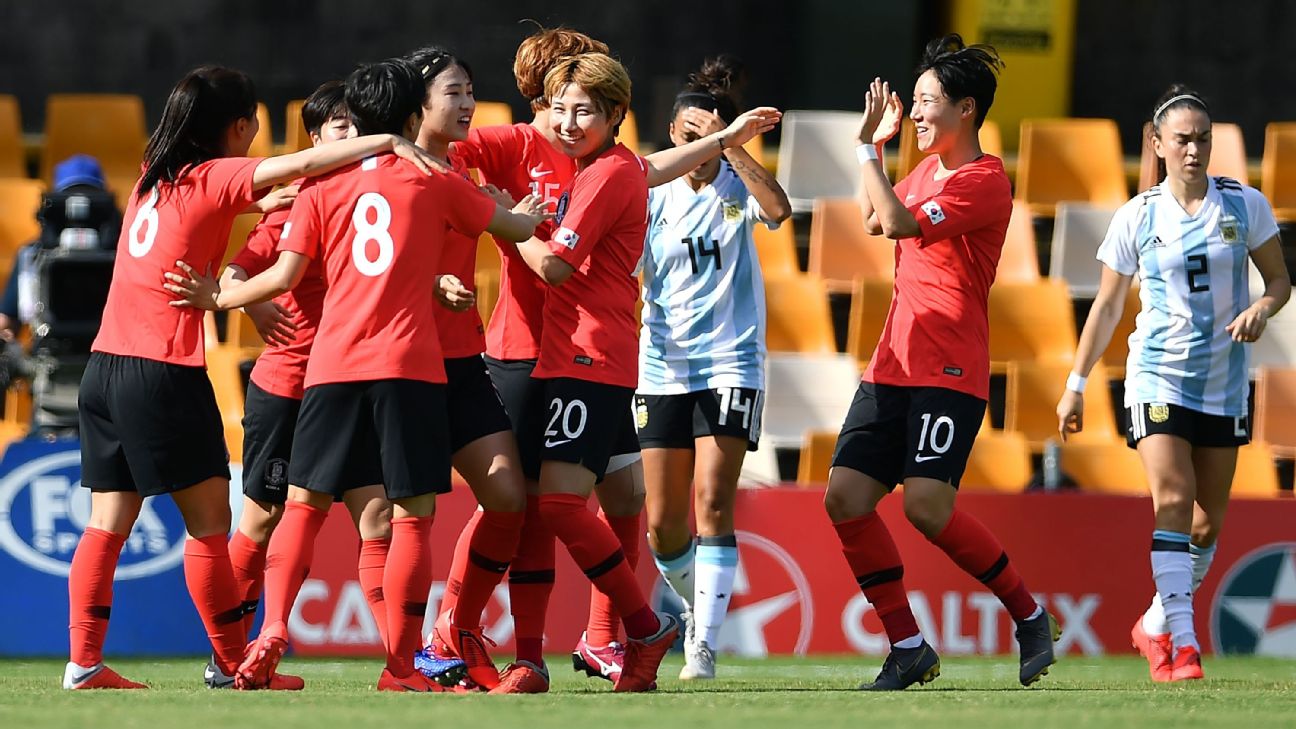 South Korea opened the Cup of Nations football tournament with an impressive 5-0 thrashing of Argentina.
They beat the Albicelestes on Thursday, and look set to provide Australia's toughest opposition in the four-nation friendly women's football tournament.
Mira Moon, Hwayeon Son and Sodam Lee scored before Soyun Ji netted a brace on a picture perfect afternoon at Sydney's Leichhardt Oval.
The world No. 14, Korea controlled possession and took an early lead when Moon stepped inside and thrashed...