Mostovoi precedent hounds Russia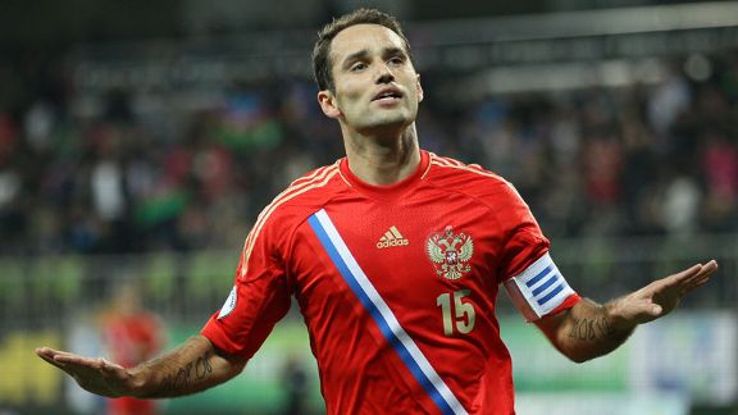 Ahead of Russia's previous World Cup appearance in 2002, Aleksandr Mostovoi was the most important figure. The playmaker nicknamed 'Tzar' in Spain for his imperious performances for Celta Vigo was at heart of everything coach Oleg Romantsev planned.
Then disaster struck -- just a couple of weeks before the tournament, the star injured his thigh in a fairly meaningless game, and the preparations were influenced by one huge question: Will he be fit in time? Just like France were suffering immensely, both mentally and tactically, from the timing of Zinedine Zidane's injury, so were Russia. For them, Mostovoi was their very own Zizou.
Team doctors became the most interviewed persons in the camp. Their predictions varied and changed every day. At times, there was optimism that Tzar will be able to take part in the opening game against Tunisia. At other times, he wasn't supposed to recover until the group stage is over. Eventually, the worst possible scenario happened, and Mostovoi missed all of the first three games.
Those first three games were also the last. Tunisia were beaten, but Russia then lost to Japan and Belgium and were sent crashing out. The team clearly lacked improvisation and leadership in midfield -- exactly the qualities Tzar was supposed to provide.
In retrospect, Mostovoi said: "I've never had so many injections. There was always hope, but my chances were not good. I even tried to warm up at half time against Belgium, but it became evident that the pain was too strong and I couldn't play. The worst thing is that the injury healed completely two days after we returned home."
12 years on, and it's déjà vu for Russia all over again. Roman Shirokov, their most important midfielder, the brains of the team, is suffering from niggling gastrocnemius muscle injury. He is training separately, and the timetable of his recovery is unclear.
This time, medical staff are forbidden from talking to the press by Fabio Capello, and the mystery is complete. While the Italian himself vaguely said that he hopes to have good news next week, the concern is growing with every passing day.
Shirokov's importance was obvious for all to see in the two friendlies this week. Alan Dzagoev, who is not highly rated by Capello, was tried in the playmaker role against Slovakia on Monday, but was replaced at half time after proving to be totally ineffective. Oleg Shatov moved there in the second half, without any dramatic impact.
Shatov was supposed to pull the strings again versus Norway in Oslo on Saturday, but despite scoring an early goal after just three minutes, his performance was disappointing -- mostly because it's simply not his natural position. Russia were short of ideas in midfield, and most of their chances were created when the Norwegians surprisingly failed to deal with simple crosses. Other than that, there was little to write home about, and the game ended in a 1-1 draw.
It is crystal clear that Shirokov is absolutely vital. Memories of Mostovoi fiasco are making Russian fans very uncomfortable, and the whole campaign is in danger of going astray. Will the 32-year-old be ready for the opener against South Korea? If so, will he be in decent form, able to produce his trademark exquisite passes and perfectly timed runs into scoring positions from behind?
At least it is encouraging to think that Russia are in Group H, that enters the tournament last, so there is more time for the playmaker to recover. But then again, that was exactly the case in 2002 as well...