Netherlands' arrogance and idealism in doomed Euro 2016 bid under Blind
It was supposed to be a moment of glory; the moment where Netherlands finally started performing again. New boss Danny Blind, who replaced Guus Hiddink a few months ago, was meant to put minds at ease and restore order to the failing Dutch squad.
However, the past week was yet another shameful disappointment. Unable to properly motivate his men, Blind's side lost 1-0 at home to Iceland on Thursday before being humiliated 3-0 against Turkey as their qualification campaign for Euro 2016 lay in tatters.
Blind's men are now in deep trouble, having slid all the way down to fourth place in their qualifying group. Qualification for the playoffs is still possible, but only if Turkey lose one of their final two matches, to either the Czech Republic or Iceland. With their opponents smelling blood, qualification is no longer in Netherlands' own hands.
For now, the Dutch will be licking their wounds, ashamed of a disastrous string of results following their successful 2014 World Cup in Brazil, when they finished third. When the chance of qualifying for Euro 2016 has gone, a time of deep and serious soul-searching will have to begin.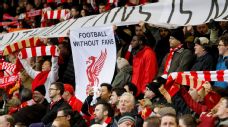 The Dutch national team has always been an institution steeped in idealism and romanticism. Owing their rise to greatness to the concept of Total Football, the famous Oranje have always had self-confidence.
Talk to fans of Dutch football, especially those of an older generation, and you will hear people categorically state they would rather lose playing attractive football than win playing ugly. If you're not strong, you must be smart, or so the reasoning goes. It was what made Oranje big and it is the only thing that can make them big again.
Very few of these fans will ever admit anything has changed since Netherlands' legendary campaign at the World Cup in 1974, when they reached the final. This was why the tactics implemented by Bert van Marwijk, who took over from Marco van Basten as manager in 2008, were so difficult to understand for followers of the Dutch.
Without hesitation, Van Marwijk did away with the Dutch desire to control matches. Controversially, he came up with a wholly different way to force Netherlands' will upon opponents. Rather than aiming for possession and trying to carefully build up attacks, the former Borussia Dortmund manager put an emphasis on pressing, most markedly by placing his two enforcers Nigel de Jong and Mark van Bommel in the centre of midfield.
Promptly, Netherlands reached the final of the World Cup in 2010. Was it pretty? No, but it was effective.
Louis van Gaal, who became Netherlands boss in 2012, took a similar decision in 2014. Lining up in an unusual 5-3-2 formation, the former Ajax and Barcelona boss gave up any notion of possession football, preferring to aim for the counter attack instead.
Again it wasn't very pretty. But again the Dutch did well, reaching third place at the World Cup in Brazil.
It seems, however, that old habits die hard for the Dutch. Even after successful World Cups in 2010 and 2014, old ideas of how football should be played have found their way back to the top of the hierarchy.
Immediately after taking charge, both Blind and Hiddink made claims they would propagate the Dutch school of play and aim to dominate matches. Even in this day and age, it seems newly appointed Dutch managers are required to make these statements.
But with Euro 2016 now almost out of reach, these claims are now starting to reek of arrogance. Having failed to produce more than a handful of potentially world class players in the last couple of years, is the Dutch squad really in a position to aspire so dogmatically to idealistic notions of Total Football?
By the time Euro 2016 comes around, the likes of Robin van Persie, Wesley Sneijder and even Arjen Robben might no longer be in the absolute top category of players. It remains to be seen whether players like Manchester United duo Memphis Depay and Daley Blind and Newcastle's Georginio Wijnaldum can take their place, quality-wise. With a shaky-looking defence and a lack of top-level experience, this Netherlands team is far removed from the team from 2010, let alone the team of 1974.
The qualifying campaign for Euro 2016 has proven there is no more room for arrogance, idealism or naivety. The time has come to put the idea that the Dutch should always aspire to play smarter and more advanced football to bed. Reality is a more important frame of reference than idealism.
Having to rebuild for the World Cup of 2018, the Dutch will first and foremost have to come to terms with this shattering realisation.
Elko Born is a freelance journalist and football writer from Amsterdam. You can follow him on Twitter at @Elko_B.