Key decisions facing Chicharito Hernandez in 2016
It's safe to say that Javier "Chicharito" Hernandez and his German club team, Bayer Leverkusen, are still in the honeymoon stage of their relationship. It's not just that Hernandez revived his career with an impressive goalscoring streak in the second half of 2015 with the club, it's also that the two together have excited fans around the world about how far their partnership can go.
Javier 'Chicharito' Hernández has scored 11 of Leverkusen's 26 league goals term. How will he fare in the #UEL? pic.twitter.com/lcfCNeCcUT

— UEFA Europa League (@EuropaLeague) January 27, 2016
However, the rubber meets the road in 2016, when Hernandez is no longer the eager new arrival and has to buckle down for the crucial second half of the Bundesliga season. Leverkusen are currently in fifth place, yet just six points out of third place in the table.
Hernandez hasn't scored for his team in league action this year so far, but there's only been a single game for Bayer. Against TSG Hoffenheim, he managed three shots, but his team's only goal in the 1-1 draw came from Omar Toprok.
It was a good week nevertheless for Hernandez, who won the CONCACAF Player of the Year award.
Chicharito and Carli Lloyd voted CONCACAF male and female Players of the Year. https://t.co/s58NFoiMep pic.twitter.com/3DOD88sVyB

— SportsCenter (@SportsCenter) January 23, 2016
Looking ahead for Hernandez, it's also very likely that this will be the year that he takes over the all-time goalscoring record for Mexico as well. Hernandez currently has 42 goals for El Tri, only four behind the top mark of 46 set by Jared Borgetti.
There's every indication as well that Hernandez is a big part of the plans for Mexico's new coach Juan Carlos Osorio.
¡Reunión Tricolor en nuestro hotel! 🔴 🇲🇽 ⚫️ @CH14_ recibió la visita de Juan Carlos Osorio y @Sbanos. #B04goesUSA pic.twitter.com/KHsSdm4qS7

— Bayer 04 Leverkusen (@bayer04_es) January 13, 2016
In fact, Osorio has taken the unprecedented step of even allowing Hernandez to choose whether he would prefer to participate in the Copa America Centenario, or the Olympics as one of Mexico's overage players.
Hernandez, for his part, has indicated that he would like to play in the Olympics, where Mexico is currently the defending champion.
Chicharito's Choice Is In: He's Headed to the 2016 Olympics https://t.co/4oYiApmOjI pic.twitter.com/gTPtoCYpN4

— REMEZCLA (@REMEZCLA) January 19, 2016
To a degree, this choice makes perfect sense. Hernandez didn't participate with the team in the London Games of 2012, so he missed out on the experience of chasing and capturing Olympic gold.
On the other hand, there are those who would prefer that Hernandez cement his legacy with the senior national team. They view the Olympics as a youth team tournament and a distraction that would take Chicharito away from making an impact in a prestigious tournament against the best in South America.
Mexico needs Chicharito in the Copa America more then in the Olympics..

— Rigo L (@Portmexjr) January 15, 2016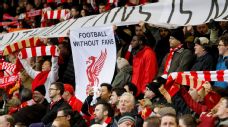 Mexico winning the gold medal again would also be accomplishing what the team has already achieved. El Tri has yet to win the Copa America, though. If Hernandez truly wants to break new ground in his national team career, that would be a greater accomplishment. He might yet change his mind on which tournament to choose based partly on that.
What's frustrating for Mexico fans to a degree is that so often for Hernandez, time spent stagnating at his club has coincided with important tournaments for Mexico. His lack of game form has been part of the reason why he has come off the bench for El Tri so often in past World Cup games.
That's why the combination of an in-form, regular starter Hernandez with a worthy tournament appeals so much to Mexico fans. As much as Bayer Leverkusen doesn't want to see him leave when he's scoring goals for them, that's exactly why El Tri fans are anticipating how much Hernandez can contribute to the national team at the same time. They'll be eagerly watching Hernandez this week in action against Hannover 96, even if their motivations for doing so extend far beyond watching Hernandez propel his squad up the league table.
La próxima semana reciben al Hannover 96 en el BayArena #Bundesliga #Chicharito

— Felipe Candia Reyes (@FelipeCandiaR) January 23, 2016
Andrea Canales covers both Liga MX and the Mexican national team for ESPN FC. Follow her on Twitter @soccercanales.