Australia
Japan
Game Details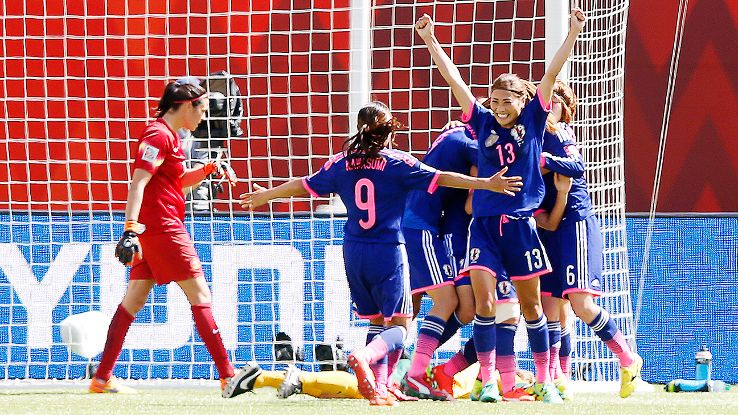 EDMONTON, Alberta -- Japanese coach Norio Sasaki couldn't resist making a joke at Mana Iwabuchi's expense when explaining his decision to substitute the forward in during the second half against Australia on Saturday.
Iwabuchi, Sasaki said with a laugh, went from "not yet" to right now.
Some 15 minutes after entering the game, Iwabuchi scored during a scramble in front in the 87th minute to secure a 1-0 victory in the Women's World Cup quarterfinals Saturday.
"Her first name is Mana. And in Japanese,...