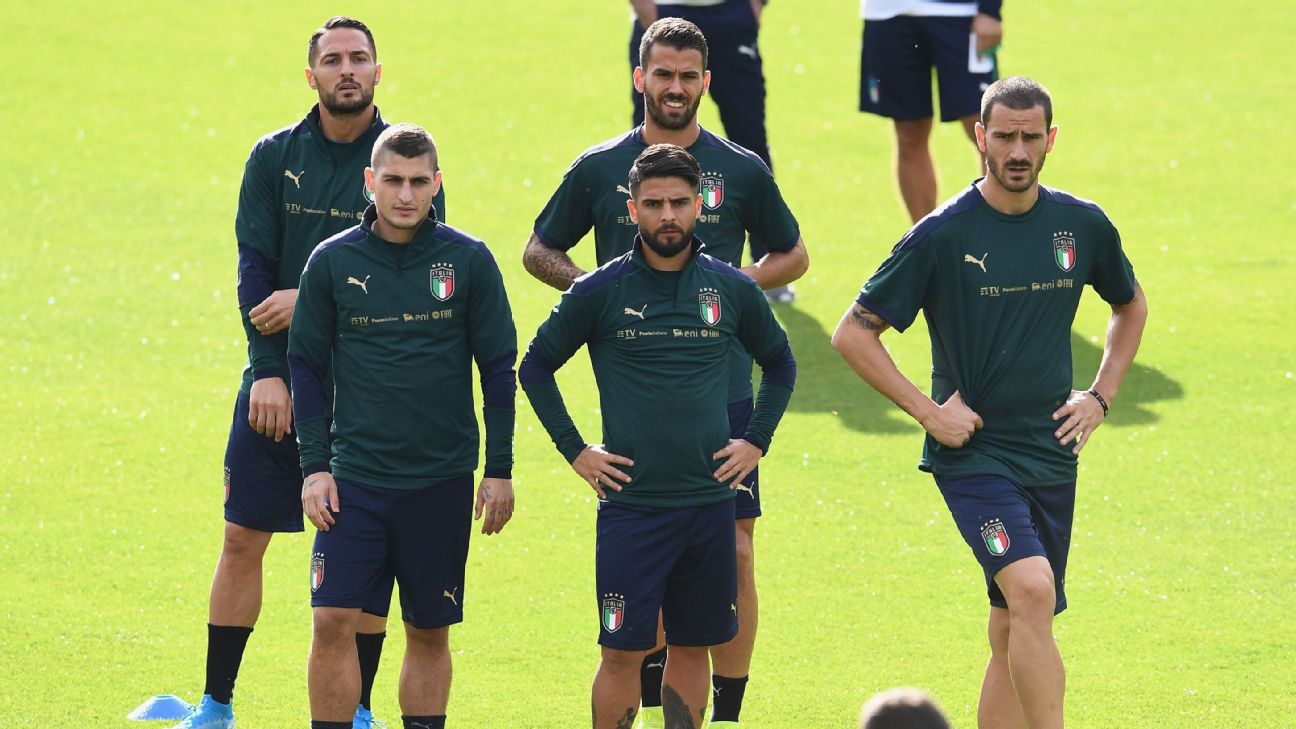 Perhaps it shouldn't come as too much of a surprise to hear Roberto Mancini say "I prefer the blue."
His opinion on Italy's new green shirt, which the team will wear for Saturday's qualifier with Greece -- stream live: 2.45 p.m. ET, ESPN+ (U.S. only) -- isn't necessarily that of a traditionalist. Mancio won league titles as a player in the blue of Sampdoria and Lazio and his greatest successes as a coach came in the same hue at Inter and Man City. Superstition is the way.
"We'll see what it...