Arsenal have announced a three-year partnership with PT Bank Muamalat Indonesia TBK to issue co-branded debit cards in Indonesia.
The partnership with the current Premier League leaders will offer a range of club-related benefits, including official merchandise and match tickets at the Emirates Stadium to Bank Muamalat's customers and Indonesia's Arsenal fans.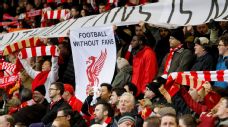 Bank Muamalat said it will also come up with innovative marketing initiatives and customer promotions along with generating content with...