Germany's secret weapon at the 2018 World Cup: technology
MOSCOW -- A few hours after Germany's disappointing 2-1 defeat at the hands of Austria on June 2, Christofer Clemens' mobile phone lit up with a dozen messages.
When would he upload the game's video clips and stats to the "Player Dashboard" analysis tool, the internationals asked the team's head of scouting and match analysis, with the mild impatience of kids desperate to play with their new toy. Back at the pre-tournament camp in Eppan (Italy), SAP's Sven Schwerin-Wenzel was pleased. The team's eagerness to use their latest technological innovation for the World Cup, which he had presented to them only a few days before, showed that this edition of Germany's squad were just as thirsty for data and information as their 2014 predecessors.
Schwerin-Wenzel, whose job title at the German software corporation describes him as "design thinker for sports and entertainment" and development senior manager, was a member of the joint group of SAP employees and German FA staff who travelled to Palo Alto in November 2013 to brainstorm about the use of technology for football purposes. A year later, Germany's World Cup winners made heavy use of "Match Insight," a centralised platform that allowed them to study footage of opponents with the click of a button, at Campo Bahia.
The user-friendliness of their system reversed the traditional top-down flow of tactical information for football teams. Players would pass on their own findings to Joachim Low and his assistant Hansi Flick; captain Philipp Lahm and Per Mertesacker were even allowed to have some input into the main pre-match briefing by chief scout Urs Siegenthaler and Clemens. Most importantly, however, Match Insight helped instil a sense of personal and collective responsibility.
---
World Cup 2018 must-reads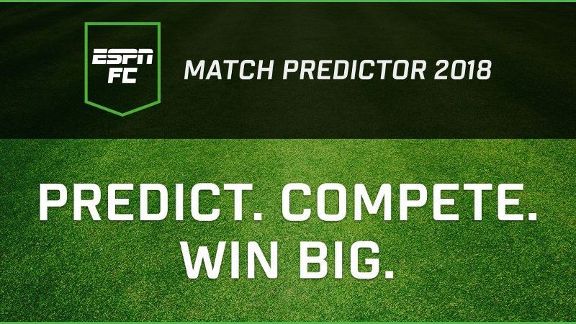 - Make your picks with ESPN FC Match Predictor 2018!
- Welcome to the Alternative 2018 World Cup Fans' Guide
- ESPN FC's experts make their picks
- Marvel's amazing World Cup spoilers
- Revealed: World Cup 2018 Ultimate XI
- Fixtures, results and full coverage
- Team-by-team previews of all 32 nations
---
"A lot things came from the team itself in Brazil," Lahm recalled. "I didn't want to regret not having done everything possible for success afterwards."
After the triumph in Rio, 39 sporting entities (clubs and federations) in 12 different countries bought similar platforms from SAP. The software firm and the German FA have since continued "to deepen German football's digitalisation, nurturing the feedback culture inside the national team," as Schwerin-Wenzel tells ESPN. "The technology's aim is to make it possible for performance analysis and preparation to be a collective process."
To that end, Low's staff and the players have been given a set of two new, cloud-based innovations. "Video Cockpit" is a content hub that enables Clemens and his staff to upload stats and videos from data providers as well as the seamless integration of the scout's own tagging tools. Relevant quantitative or qualitative data, replete with explanatory comments, can then be published directly to individual players or groups of players (say, defenders) who receive the information in real time on their "Player Dashboard" and can reply with their own comments and suggestions.
In addition to match data and video analysis, players can also access clips and information on future opponents via their own devices.
"Tactical aspects have become increasingly important in recent years," Clemens says. "Coaches, assistant coaches and match analysts are putting more effort into observing and analysing the various data sources of a game. Using the new functionalities allows us to prepare the team even more efficiently as coaches and players receive tailor-made information packages for upcoming matches."
As good as the information is, there would be little point to employ such technology without the willingness of the end-user, the player, to make proper use of it.
"I have seen the demand for data inside the dressing room grow in line with technological advances since 2013," Schwerin-Wenzel says. "Back then, there were a few playbooks with two or three videos that you could hand out, if you were lucky. Today, we see players dedicate a considerable amount of time to learning about themselves and their opponents. It's not forced on anyone. The Germany players want it. We saw many of them walk around with their laptops or iPads in Eppan, constantly asking the staff for more input.
"There is a particularly strong interest in personal performance indicators and in the evaluation by the analysts."
In the future, the role of machine-learning and artificial intelligence in football will only increase. Schwerin-Wenzel is convinced.
"Machines cannot yet evaluate playing situations as 'good' or 'bad,'" he says. "And in any case, the evaluation is always based on the underlying footballing idea. But they will be able to take over the unproductive part of analysis -- the search for playing patterns, for example -- to free up much more time for innovation and creativity."
It will be a while before the algorithms can suggest the best way to play through, say, Mexico's defence on Sunday. But perhaps that's not really the point of the exercise. Getting players to engage in a meaningful way with the game of their own volition, in an environment of honest self-appraisal and constant learning, is surely beneficial in and of itself.
Raphael Honigstein is ESPN FC's German football expert and author of "Bring the Noise: The Jurgen Klopp Story." Follow: @honigstein