Deschamps running out of time to decide how France will line up in World Cup
GLEBOVETS, Russia -- From across the road, you could hear the laughter, and you could picture the smiles. On Wednesday in Glebovets, a small town located in the middle of nowhere, an hour drive west of Moscow, the French team trained behind closed doors, but it was easy to gather that the mood in the camp was upbeat.
Around the tiny stadium, the blocks of flats from the Soviet Union era have seen better days. There is no World Cup atmosphere here.
Les Bleus won't care, though. Their only purpose here is to win the World Cup.
They arrived in Russia on Sunday evening and moved in to their isolated but comfortable four-star hotel in Istra, around 10 minutes away from Glebovets. The players are happy there. Their rooms have been personalised with their names and drawings on the doors. There are photos of them playing with their names above their beds.
Olivier Giroud, Antoine Griezmann, Benjamin Mendy, Paul Pogba and a couple of others watched the horror movie "It" on Monday in the hotel's cinema. Griezmann was not a big fan, but it shows the French are trying not to think only about football to avoid feeling too much pressure before the start of the tournament. There are a few Playstation tournaments going on between some of the boys. There are also a lot of battles on Nintendo Switch, at the pool table or at table tennis.
---
World Cup 2018 must-reads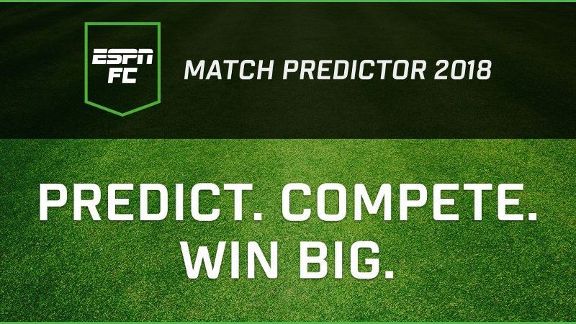 - Make your picks with ESPN FC Match Predictor 2018!
- Welcome to the Alternative 2018 World Cup Fans' Guide
- ESPN FC's experts make their picks
- Marvel's amazing World Cup spoilers
- Revealed: World Cup 2018 Ultimate XI
- Fixtures, results and full coverage
- Team-by-team previews of all 32 nations
---
Since landing in Russia, they have hit the ground running. Wednesday was a long training session that lasted almost two hours. There is a lot of work still to be done, despite their opening game against Australia in Kazan being on Saturday. Head coach Didier Deschamps is still looking for the right team and the right tactical formation.
He seems a bit lost at the moment. After playing for most of the past two years in a 4-4-2 formation, he changed his mind just a few weeks before the World Cup, opting to play in a 4-3-1-2 with Griezmann as the No. 10 behind two strikers.
"The coach has judged that this formation would bring more to the team," Kylian Mbappe said on Wednesday of the new tactics. "The squad and I have full faith in him."
"We are putting together a new formation," Griezmann told the media last weekend. "We are trying to work on it, to make it our own. We still have a week to improve it."
The 11-vs.-11 match they played in training on Wednesday could give a strong indication of the team that will start against Australia.
Corentin Tolisso was preferred to Blaise Matuidi in the first XI alongside Pogba and N'Golo Kante. Tolisso has been excellent so far, and it looks like he will take Matuidi's place in the team on Saturday. Up front, Giroud, who was expected to start against the Aussies but is still not 100 percent after his clash of heads with the U.S.'s Matt Miazga last weekend, was in the substitutes team while Griezmann, Mbappe and Ousmane Dembele led the attack for the starters.
"We like playing with each other. We put our egos on the side. We want to help each other," Mbappe said of France's front three in his news conference on Wednesday. "We are versatile and we have a lot of movement and pace. I am happy to play with them. Ousmane is a great friend of mine. It is easy to play with him. Antoine is the leader of our team. He plays a bit deeper, like a playmaker. We have a lot of freedom but we have to make sure that we defend and trail back so we can keep the balance of the team."
The Paris Saint-Germain striker suffered a scare on Tuesday after receiving a knock on his ankle from Adil Rami. "It was nothing," Mbappe confirmed. "I am 100 percent fit and there is no problem at all."
Djibril Sidibe can't be so affirmative. The right-back trained normally on Wednesday, but there is still some uncertainty over his fitness because of a recurrent knee problem. Benjamin Pavard, the Stuttgart defender, could start ahead of him on Saturday, while on the left side Lucas Hernandez could get the nod ahead of Mendy, who is not 100 percent fit either.
There is still a lot to ponder for Deschamps. France will travel to Kazan on Thursday, and there is no training scheduled for the day. Time is running out for the French manager to make up his mind and for some of the players to prove their fitness.
Julien Laurens is a London-based French journalist who writes for ESPN FC and Le Parisien. Follow him on Twitter: @LaurensJulien.