World Fame 100: France's Antoine Griezmann, Paul Pogba on list
We asked Ben Alamar, ESPN's director of sports analytics, to figure out the most famous athletes in the world. Using a formula that combines endorsements with social media fan base and Google search popularity, he ranked the globe's most famous athletes in our second annual World Fame 100.
France landed two players on our list:
No. 36: Antoine Griezmann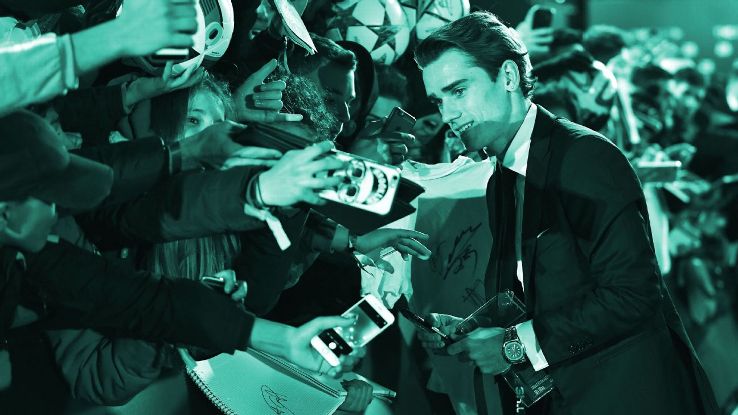 Why he's got fame: Salute the new poster boy of European soccer, the best player at the 2016 European Championships on home soil in France. The livewire Atletico Madrid striker has become the game's most wanted with giants such as Manchester United reportedly on his trail, waving fat checkbooks. David Beckham is his hero, and with his boyish good looks, cheeky persona and a talent that outstrips his idol's, perhaps we've found the Gallic "Golden Balls." -- Ian Chadband
---
No. 40: Paul Pogba
Why he's got fame: When you're the world's most expensive soccer player, woe betide if you don't deliver. It has been occasionally painful to see the young French midfield dynamo carrying that monstrously heavy £90 million price tag around his shoulders in his difficult first year back at Manchester United since his move from Juventus, because he's so obviously trying so hard. The occasional starbursts of magnificence amid the underperforming at Old Trafford, though, suggest a talent that cannot be subdued for long. -- Ian Chadband
Read more about Griezmann and Pogba and see the full ESPN World Fame 100 by clicking here.