Chile, Jorge Sampaoli have some important decisions to make
Chile coach Jorge Sampaoli has made his position perfectly clear -- he no longer wants to be Chile's coach.
The Argentine came back from Switzerland, where he had been on the podium as one of the three FIFA world coaches of the year, to be greeted by some jeers at Santiago airport. Before flying to Zurich he had already sat down with Arturo Salah, the newly elected president of the Chilean FA.
"I explained to the president that I can't continue in a position where I'm really being made to feel that I'm not as respected as I used to be," Sampaoli said.
It is a slightly disingenuous argument. Sampaoli may well feel less respected, with local newspapers hunting for details of his contract. But this has only happened since it became obvious that he wanted to leave.
In his meetings with Salah the main topic of conversation, it seems, was the amount of money he would have to pay to get out of his contract -- a reported $6 million. On his return from Switzerland the coach said that paying this sum of money was "impossible, I would have to rob a bank."
For his part, Salah declared that the Chilean FA and its directors "don't want to retain anyone against their will. But there is a contract that has to be respected."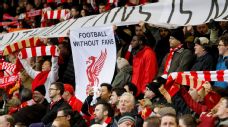 Indeed there is. Sampaoli must now surely regret agreeing to such punitive terms. But that was all done before he had taken Chile to their first ever serious silverware, the Copa America which they won on home soil last year.
That triumph, and the manner in which it was achieved, has placed Sampaoli in the global spotlight as never before. His work bears the hallmark of his mentor Marcelo Bielsa, a predecessor as coach of Chile. Sampaoli's teams have the same swashbuckling ambition, the same exuberant desire to attack, to throw men forward and press the opposition in their half of the field.
But, as he showed in the final of the Copa against Argentina, he has a streak of pragmatism. Sampaoli altered his game-plan slightly to ensure Lionel Messi was not given the space to tear his team apart.
These characteristics have put Sampaoli on the radar screen of big European clubs -- and the coach has clearly come to the conclusion that now is the right time to take advantage.
Another factor in his thinking may well be the view that he has taken his Chile squad as far as they can go, and that the team may well be past its best by the time the next World Cup comes around. It is precisely this which places FA president Arturo Salah in a difficult situation.
Assuming that what is being called "the Sampaoli case" ends up in a negotiated settlement, then Chile will obviously need a new coach, who will walk in after just 4 of the 18 rounds of the Russia 2018 qualifiers.
The first problem for the new man would be the amount of important players either injured or suspended for his first competitive match, the high profile replay of the Copa America final when Argentina visit Santiago towards the end of March. Then come the crunch months of September, October and November, when six rounds will be played.
But before that comes the Copa America Centenario in the USA. This would present an interesting and difficult dilemma for a new coach. On the one hand, the tournament would be a good opportunity for him to spend some time with his players and impose his own ideas. But there is a risk.
Chile, of course, played the World Cup in 2014 and the Copa America last year. Next year comes the Confederations Cup and, if all goes according to plan, many of this generation will play their third World Cup in Russia in 2018. Taking the full strength squad to the USA, then, would mean five consecutive years without a full break -- which, for an ageing team, would surely be too much.
But if Sampaoli could be persuaded to stay, then it would be easier to take an experimental squad to the USA and send the senior stars on holiday so that they come back fresh for September.
The conclusion, then, is that there might still be some hard negotiating to be done before "the Sampaoli case" is resolved.
Tim Vickery covers South American football for ESPN FC. Follow him on Twitter @Tim_Vickery.