Cape Verde Islands
Zambia
Game Details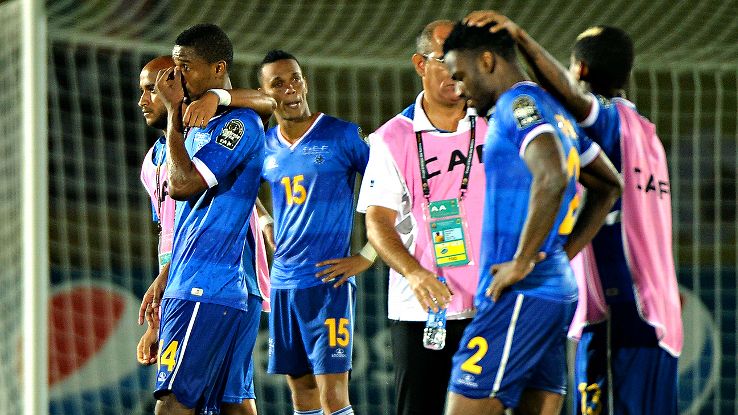 The point from a goalless draw at the Estadio de Ebebiyin was not enough to secure Cape Verde a place in the last eight of the African Nations Cup, while 2012 champions Zambia also bowed out.
Had Tunisia beaten the Democratic Republic of Congo in the other Group B decider, Cape Verde would have progressed with their three points from three draws, but it instead finished 1-1 in Bata and DR Congo therefore reached the quarterfinals based on goals scored.
Heavy rain did nothing to aid Zambia's cause...