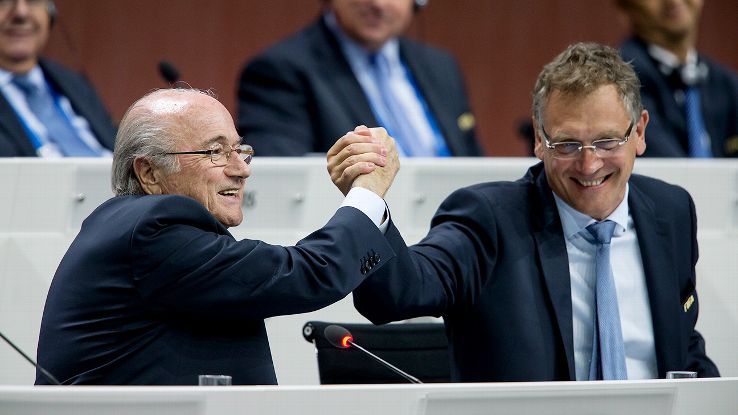 ZURICH -- FIFA secretary general Jerome Valcke has cancelled his trip to Canada for the opening of the Women's World Cup in the wake of an ongoing investigation into soccer corruption.
FIFA spokeswoman Delia Fischer said Monday that "due to the current situation," Valcke will not attend this weekend's opening game "as previously scheduled."
Fischer said "it is important that he attend to matters at FIFA's headquarters in Zurich."
She added that FIFA president Sepp Blatter still intends to travel...