China
Cameroon
Game Details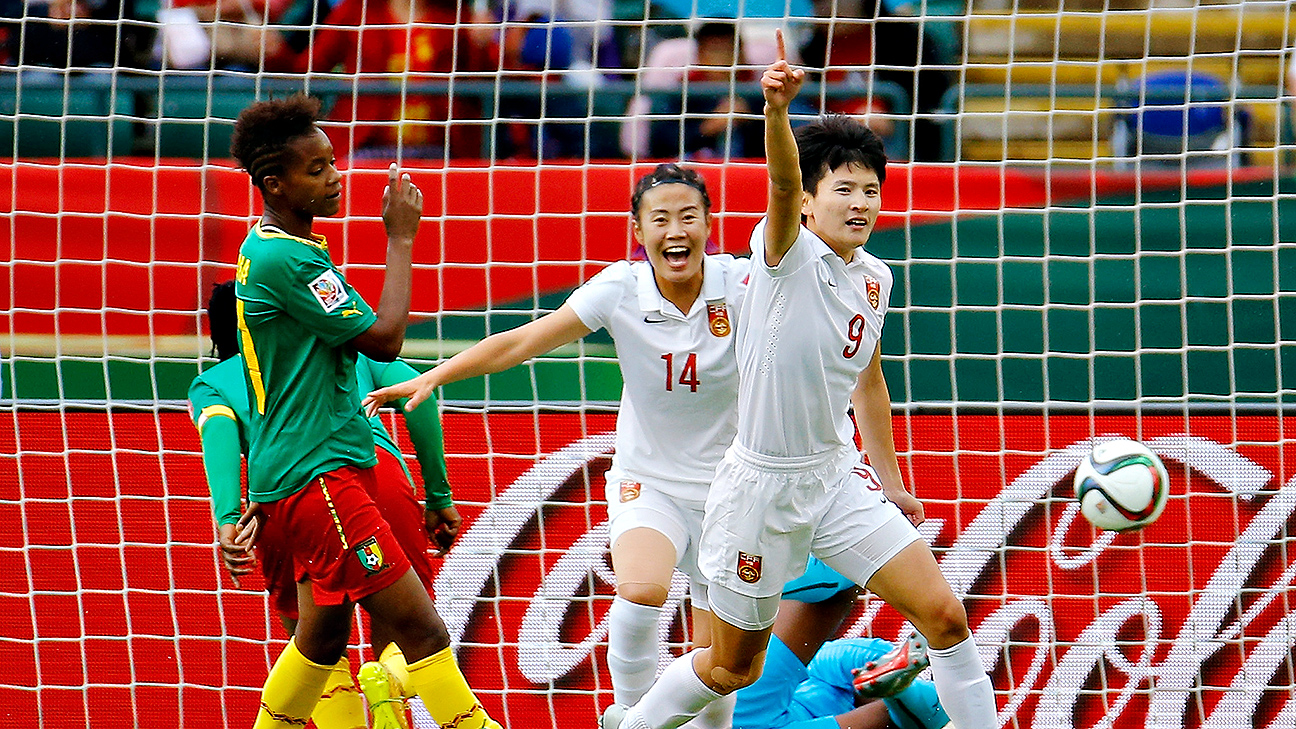 EDMONTON, Canada -- Wang Shanshan scored early and China held on to stay alive at the Women's World Cup with a 1-0 knockout-round victory over upstart Cameroon on Saturday.
China, ranked No. 16 in the world, will play the winner of Monday night's game between the United States and Colombia. A number of players from the U.S. team watched the match at Commonwealth Stadium.
China was playing without its head coach Hao Wei on the sidelines, after he was sent off from the team's final group stage match...