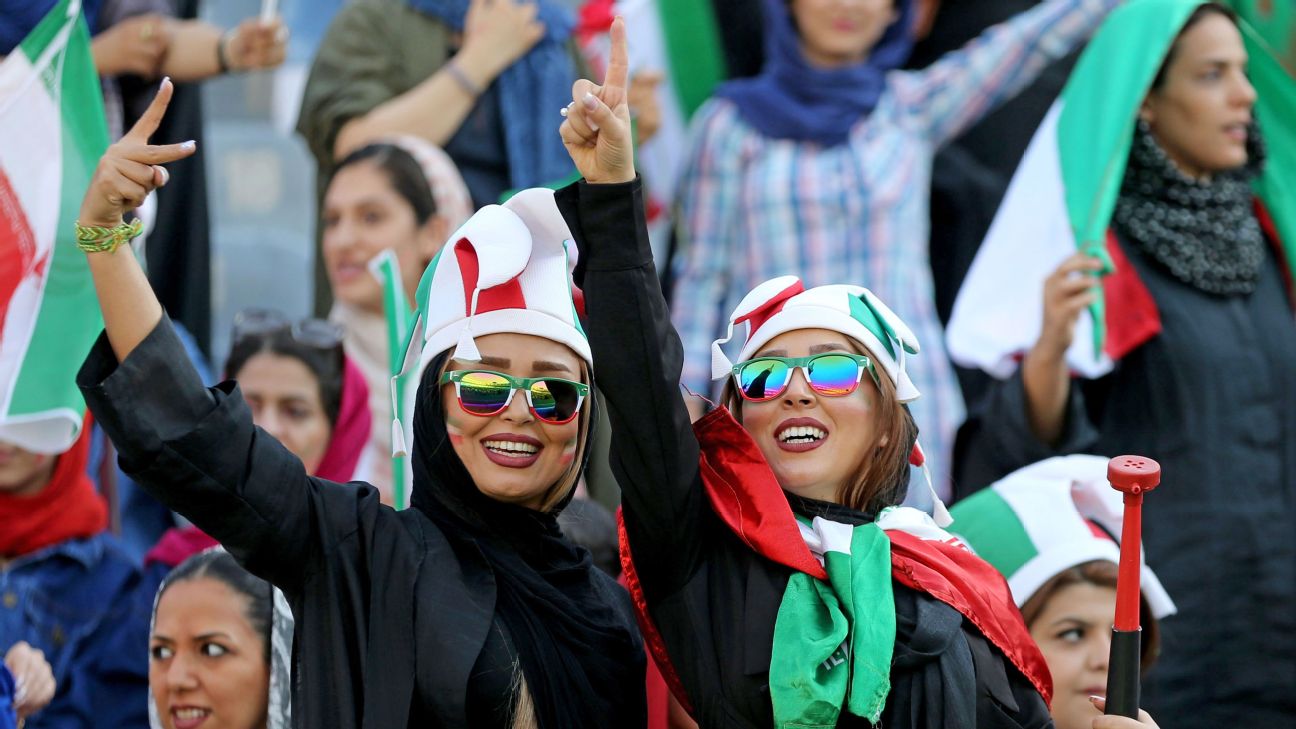 Iranian women entered the country's national stadium in Tehran on Thursday after being able to purchase tickets for a national team game for the first time in 40 years.
Women had been banned from watching men's games since shortly after the 1979 Islamic revolution, with only a few exceptions made for small groups on rare occasions.
But under pressure from world governing body FIFA and women's rights campaigners, Iranian authorities earmarked around 3,000 tickets for women to attend Thursday's 14-0...