Leicester's Riyad Mahrez 'distracted' by Arsenal talk - Claudio Ranieri
Leicester City boss Claudio Ranieri has admitted Riyad Mahrez may be "distracted" by speculation linking him with Arsenal as Arsene Wenger hinted at his interest in the winger.
Arsenal were reported to be close to a deal for Mahrez, 25, but Ranieri has previously said he is confident the Algeria international will stay and that he is "very happy" at the club.
However, he said after Leicester's 4-0 loss to Paris Saint-Germain in the International Champions Cup that the player's head may have been turned.
"Riyad, maybe he is distracted from all these rumours and speculation, but that is also experience for my players," he told a news conference.
"It is important he understands, stays with us and improves his fitness. He has to play for the team like last season."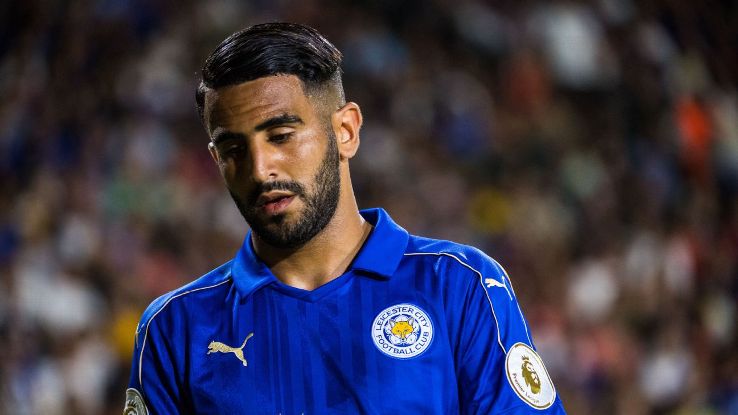 Wenger was present to watch Leicester's defeat in Los Angeles and left after Mahrez was substituted.
Speaking to beIN SPORTS after the game, Wenger was asked if he was watching Mahrez and whether there was any truth in reports Arsenal had lodged a bid.
Wenger replied: "Yes, of course, we watch all the players, you know, but we play Leicester in the second game of the championship so of course it's a good opportunity for us tonight here to see them."
Pressed to confirm Arsenal's interest, he said: "I cannot give you a yes or no because we do not publicise our transfer interests and the best way to make things to happen is to keep it as secret as possible."
Follow @ESPNFC on Twitter to keep up with the latest football updates.