Borussia Dortmund's Neven Subotic on Hamburg's radar - sporting director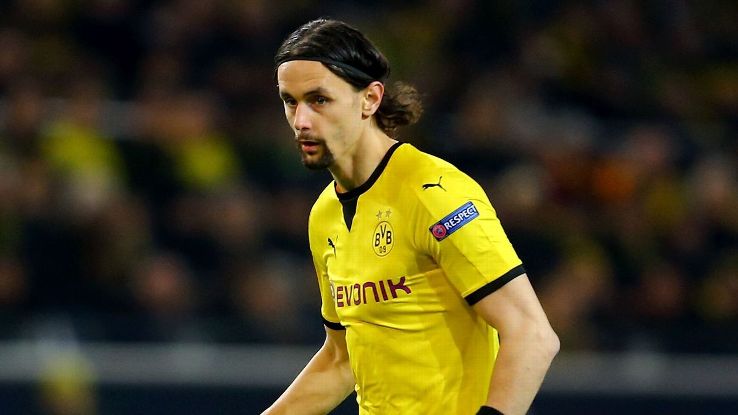 Hamburg have confirmed their interest in signing Borussia Dortmund centre-back Neven Subotic.
Subotic, 27, has struggled for first-team football since Thomas Tuchel replaced Jurgen Klopp in the summer and German sports weekly Sport Bild reported on Wednesday that Hamburg were interested in signing the Serb.
Peter Knabel, HSV's sporting director, has now confirmed to Hamburger Morgenpost that his club had considered a move in the January window and could now make a move at the end of the season.
"We've already considered this situation in the winter," Knabel said. "Subotic is one of the most prominent names on our radar.
"The player is in a difficult situation. We know that. He wants to play, and is wondering about his future, but we also have trust in our current squad."
Subotic impressed in BVB's 1-0 win over Hannover at the weekend, but that game marked only his third Bundesliga start under Tuchel, while he has yet to feature in this season's DFB Pokal and has made just two starts in the Europa League.
Earlier in the season he was linked with Liverpool, where Klopp is now in charge, but Hamburger Morgenpost reports that he would prefer to remain in the Bundesliga to remain close to his current home, where he has established a charity foundation. The Neven Subotic Foundation, which has helped create wells in Ethiopia and Mozambique in recent years, is based in Dortmund's city centre.
German tabloid Bild, however, reports that Subotic would prefer to leave Germany if he leaves the Westfalenstadion in the summer.
Hamburg may also struggle to finance a deal for Subotic, with Bild reporting that the defender, who renewed his contract until 2018 last year, would cost at least €6 million.
Earlier this week, Hamburg posted a record loss of just short of €17m for the 2014-15 financial year, leaving their total debt at almost €90m.
Hamburg, the only club to have featured in every season in the Bundesliga, have narrowly beaten the drop in the last two seasons but are currently six points clear of the relegation playoff place.