Jonjo Shelvey best bargain of transfer window as China overpays
Jonjo Shelvey's move to Newcastle was the biggest bargain of the winter transfer window, while Guangzhou Evergrande easily overpaid the most in their €42 million acquisition of Jackson Martinez, according to a study by the CIES Football Observatory.
The study used an algorithm that correlated fees paid and prior results from more than 1,500 transfers since 2010.
Shelvey moved from Swansea to Newcastle in January for €16m (£12m), but the study reported the England international was worth €30.9m (£24m).
He was far and away the most undervalued player of the window at €14.9m less than his expected fee.
There were only two other bargains involving clubs from the top five European leagues where the fee was more than €2 million under expectation -- Augusto Fernandez's switch to Atletico Madrid from Celta Vigo (€3.2m under) and Mario Suarez's move to Watford from Fiorentina (€2.9m under).
There were many more teams who overpaid for their new signings, as the study found 12 players who moved for more than €2m than expected, led by Martinez's move to the Chinese Super League.
That comes as little surprise as Martinez, who previously excelled at Porto, greatly struggled at Atletico Madrid. The study valued him at just €18.2m, €23.8m less than what Guangzhou Evergrande paid to lure him to China.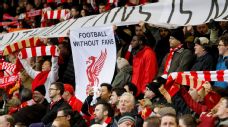 The next most over-paid fee also involved a move to China, as Chelsea received €10.8m more than expected for Ramires.
Norwich City made an extra €7.8m in selling Lewis Grabban to Bournemouth but squandered almost all of those funds by overpaying €7.5m to bring in Timm Klose from Wolfsburg.
And Newcastle spent nearly half the money they saved on Shelvey by overpaying Tottenham €7m for Andros Townsend.
The study also found that inflation in transfer costs compared to the 11 previous transfer windows was 28 percent.
Amount overpaid for players in winter transfer window