Arsenal's Mathieu Debuchy relieved to join Bordeaux on loan
Arsenal full-back Mathieu Debuchy says he is looking forward to simply enjoying his football again during his loan spell at Bordeaux.
Debuchy, 30, this week joined the French side until the end of the season after making just two Premier League appearances for the Gunners in the current campaign.
The former Newcastle player lost his place to Hector Bellerin at Arsenal and went on record several times to say that he wanted more games in order to make France's Euro 2016 squad.
A French league and cup winner with Lille in 2011, Debuchy said he felt obliged to change.
"What I expect, for a start, is to enjoy myself again," he told reporters in Bordeaux. "Because it's true that I didn't really get too much enjoyment in these past few months of my life as a footballer.
"So the first thing is quite simply to rediscover the joy of getting on the pitch and to play with the ball, and then I need game time to go to the Euros.
"Those are my main priorities -- and of course I want to help Bordeaux to reach theirs."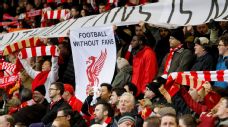 Aston Villa wanted to sign Debuchy before the transfer window closed and Sunderland were also said to be interested, but boss Sam Allardyce said: "I'm not sure he really wants to leave Arsenal, or that Arsene Wenger would let him go."
As the deadline approached, Debuchy feared he had missed out on a switch but he eventually got the consent of Arsenal manager Arsene Wenger.
"It was done very quickly [on Monday] morning," Debuchy said of his decision to join Bordeaux.
"I didn't think I was going to leave any longer. I went to see the coach one more time to submit the Bordeaux offer to him. It was done in half an hour."