Bayern Munich had nothing to do with Real Madrid transfer ban - club CEO
Bayern Munich CEO Karl-Heinz Rummenigge has dismissed any suggestion that the Bundesliga club played a part in Real Madrid being hit with a transfer ban.
FIFA announced last week that Real Madrid and their La Liga rivals Atletico Madrid have been banned from registering new players in the next two transfer windows.
FIFA's disciplinary committee said the two clubs "violated several provisions concerning the international transfer and first registration" of players under 18 years of age.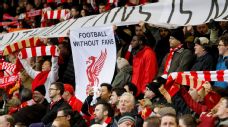 Both clubs have said they will appeal the sanction, while Los Blancos coach Zinedine Zidane has described it as "absurd."
It has been alleged that Bayern had anonymously tipped off FIFA about the breaking of rules, but Rummenigge has rejected that claim.
"Bayern have nothing to do with this," he told AS. "This rumour is simply not true. As is well known, the relationship between the two clubs is very good."