Barcelona target Nolito not for sale for less than €18 million - Celta Vigo chief
Celta Vigo sporting director Miguel Torrecilla says his club will not allow Barcelona target Nolito to leave this January for less than his €18 million clause.
Former Barca B forward Nolito, 29, has been linked with a return to the Camp Nou, and Barca coach Luis Enrique has also talked positively about a reunion with a player he has twice coached before, but the Catalan club would reportedly prefer a deal involving an initial loan as they cannot currently raise the required cash.
Amid the impasse, Nolito has not played so far in 2016 due to a hamstring injury, but looks close to a return to fitness. The Galician club's transfer head told a news conference that the situation was simple -- either the buyout clause is paid or the Spain international stays at Balaidos.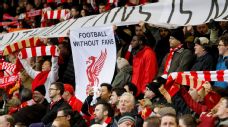 "In the case of Nolito, Celta will stick with the clause," Torrecilla said at the presentation of former Lyon attacker Claudio Beauveu as a new Celta player. "It is something simple and easy to respond to -- there is a release clause and everything ends there. Whoever wants to take [Nolito] now must pay the clause, there is no other option."
Meanwhile, Blaugrana midfielder Sergio Busquets has said in a Mundo Deportivo interview that he would welcome a reunion with his former La Masia companion in the Barca first team.
"Nolito is very good, having good seasons with Celta, [and] his current campaign is very good," Busquets said. "He is injured at the moment but he could open games up from the wing, as he is doing at Celta. He knows the club the very well, and the system, as he played here. I don't know if it will happen or not, but he is a very good player."
Busquets also spoke about another former teammate, Denis Suarez, who is currently at Villarreal, where the Spain under-21 playmaker's contract includes a buy-back clause that Barca can reportedly activate for €3m.
"Denis is a player who can play as either an attacking midfielder or as a 'false winger,'" Busquets said. "He also has a lot of quality and can go past players one on one. We know he is from Barca. I don't know if he can be bought back, or if it will happen now, but either option would be good."
The interview also covered Busquets' own future, with the 27-year-old saying he hoped the Barca board would make good on a promise to offer him a new contract soon.
"It is true that the club have promised [a new contract] and I guess they want to fulfil that," he said. "I hope they stick to their word as soon as possible. I am not in a hurry as I know I am in the best place. But people should fulfil their promises."
Reports in the French and Catalan media have recently suggested that Paris Saint-Germain had made contact with Busquets' agent Josep Maria Orobitg to try and tempt the three-time Champions League winner away from the Camp Nou in the future.
"I am very happy here and do not want to leave," Busquets said. "Unless something strange happens, I would like to finish my career here. While I am playing well, and I feel valued by the club and the fans, my teammates and the staff, I will not leave. If other clubs are interested, then I appreciate that. It will be because I am playing well -- everyone likes to know that."