Cristiano Ronaldo or Gareth Bale may leave Real Madrid in summer - sources
Real Madrid are facing up to a choice over whether to sell Cristiano Ronaldo or Gareth Bale next summer, sources have told ESPN FC.
The representatives of both players have already investigated moves away from the Bernabeu and sources say that, for a variety of reasons, Real are likely to sell one of them.
Ronaldo has publicly hinted at the idea of both a return to Manchester United and a big-money move to Paris Saint-Germain but, because of his age and price, an eventual move to the French champions is the likelier outcome of the two.
Sources said his agent, Jorge Mendes, has maintained a line of dialogue with PSG over a possible summer move despite telling media the 30-year-old is likely to end his career at the Bernabeu.
At the same time, sources said that United have shifted their focus from Ronaldo to Bale, and for the first time received significant encouragement that a signing could be possible.
The Wales forward's camp have repeatedly played down the links with the Old Trafford club -- and boasted about how his move to Real broke the world transfer record -- but ESPN FC has been told this is part of a strategy as the player cannot be seen to push for a move in any way.
Bale is more open to a move to United than ever before, mostly because of ongoing struggles to fully adapt to the team or the city. Sources say that, while Bale has not been ostracised at the Bernabeu, he has very few teammates who are in any way close to him and he has struggled to build relationships with key players.
Despite this, Real may be reluctant to allow Bale to leave, with his signing representing almost a personal project for club president Florentino Perez, not least because of his record transfer fee, and the former Tottenham star viewed as an eventual successor to Ronaldo.
A recent report in El Confidencial said part of Ronaldo's dissatisfaction this season has been the perceived preference towards Bale from coach Rafa Benitez. The newspaper also reported that Ronaldo directly told Perez: "We will win nothing with this manager."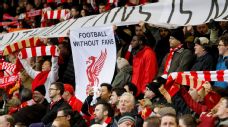 Sources said Perez has become increasingly irritated by Ronaldo and his camp -- especially the repeated suggestions he could leave the club -- and is aware that, from a sporting perspective, selling someone who is now 30 makes sense.
However, Perez has long been conscious of the image of the club, and is wary of selling the club's all-time leading scorer while he remains at his peak.
Ronaldo has also been a huge earner for the club. One high-placed source told ESPN FC that the Portuguese's mere presence at a club means "the world record fee is recouped in marketing in the space of a season."
Perez therefore faces a dilemma over his two star forwards, given that it is proving difficult to ensure that both Ronaldo and Bale perform at the top level while they are in the same squad, and both are now open to moves.