Bayern Munich's Thomas Muller: Man United move not up for discussion
Thomas Muller says a move from Bayern Munich to Manchester United is "not up for discussion," and thinks English youngsters are suffering from "so many foreign players" in the Premier League.
Muller, 26, has been repeatedly linked with a move to England ever since Louis van Gaal -- his former coach at Bayern -- took over at Old Trafford in 2014, but the Bundesliga champions rejected United's advances this summer.
Bayern CEO Karl-Heinz Rummenigge described Muller as the "heart" of the Bavarian club and said repeated emails from United's executive vice-chairman Ed Woodward were "useless" -- and Muller is happy to continue playing for the club he has been at since 2000.
Of Rummenigge's comments, Muller told the The Mail On Sunday: "That was well said. I had to laugh about that. It was good. The club, as Rummenigge showed, denied [the bid] straight away, so it's not up for discussion.
"I heard what Rummenigge said and it's nice for me to hear it. There are never any guarantees in football but I do have a four-year contract and when I go on the pitch and hear fans shout my name, that's something special."
Muller recently described the money on offer in the Premier League as "very tempting," though sought to clarify his remarks by saying football is a business.
"I was asked a question about money," he said. "So I just said we're professionals and for us it's about earning money and living our lives. The fans always have the idea about the romantic side and your love for the club.
"On the other hand, football is a business and things happen very quickly. One day a director says this coach is staying, then he's sacked three weeks later. You can't forget it is a business and not just playing football for a hobby. That was what I was trying to say."
United have started the 2015-16 season in impressive fashion under Van Gaal, sitting third in the league with 19 points from nine games.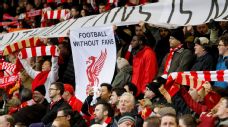 Muller scored the only goal in Bayern's 1-0 win at Werder Bremen on Saturday to set a new Bundesliga record of nine straight wins from the start of the season under Pep Guardiola, though Muller hinted Van Gaal may not give up on signing him due to the Dutch coach's mentality.
"If [Van Gaal] is convinced about the quality of a player then he'll take the risk and try it with that player regardless of what the media or anybody else says," he said. "If he is convinced about something he will stick to his guns.
"There's a lot of discipline [with Van Gaal]. He demands discipline and everything is structured. There might be too much structure for some people. Van Gaal was always very intensive with his tactics. You had to work more with your head than your legs.
"It's similar with Pep Guardiola. With Jupp Heynckes [the coach who succeeded Van Gaal at Bayern in 2011], his strength lay in his mentality and the way he handled players. We had tactical plans too but they weren't too detailed and there was more freedom."
Muller and Guardiola's relationship has been the subject of speculation in recent months, with the Germany forward substituted in last season's Champions League semifinal first leg against Barcelona -- the Blaugrana were 1-0 up but won 3-0 -- but the striker says he has gotten over the incident.
"Naturally, I was frustrated to go off in a semifinal with the score at 1-0 for Barcelona," he said. "As a footballer you always want to win. I wanted to be the one to make it 1-1 and go on to put us 2-1 up. I went off so that wasn't possible. I was a bit annoyed and frustrated but in sport you can't always control your emotions. But it wasn't a long-term problem."
Asked whether he would enjoy playing for Van Gaal now as much as he did when he made his Bayern breakthrough at 20, Muller said: "Difficult to say. When you're young you take more on board, so I can't judge that now. I played for him when I was young and not now. I can say I had a good time with him back then and I've got nothing negative to say about him."
Muller won the 2014 World Cup with Germany in Brazil last summer, and thinks that the chances afforded to young players in the Bundesliga provided them with an edge that England are still lacking.
"It would be easier for young English players if there were less foreign players there," he added. "It makes life very difficult to get in a top team because there are so many foreign players with such high quality. It's true that you get your chance in Germany."