Alexandre Pato reveals Manchester United offer two hours before deadline
Sao Paulo forward Alexandre Pato has revealed that Manchester United made him a "very nice" offer just two hours before the recent summer transfer window closed.
Pato had been linked to a number of clubs in Europe this summer, and the former AC Milan man had expressed his desire to once again play Champions League football. And while a deal never materialized, it wasn't from a lack of interest.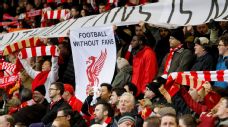 "I won't lie, two hours before closing [the transfer window] I had a very nice offer from Manchester United. I was expecting it, but I only knew after when they commented. But my focus now is here. I am working to do my best and possibly stay at Sao Paulo," the former Brazil international told SporTV on Thursday.
Pato, who made a celebrated move to Corinthians in January of 2013, is currently enjoying one of the best phases of his career with city rivals Sao Paulo, to whom he was loaned in February of 2013 after disappointing with Timao.
With his current loan spell set to expire in December of 2015 and his Corinthians contract running out the following year, the 26-year-old stated that his focus now remains with Sao Paulo, but he couldn't guarantee a long-term stay.
"I won't lie to you that I think yes [about the future]. I see with my family, with the people closest to me, we talk about what will happen, how it will happen, what will be next year. It's only a few months, we don't count December, so it's not a long time," Pato said in the interview.
"But I am working, I'm very focused on Sao Paulo, I can't stop thinking of my future, but my focus is Sao Paulo. I would really like to stay, but that doesn't depend only on me. I have to do my work, my agent and my family take good care of these things, they want the best for me and the club, and I'm very professional, I always work focused, trying my best not to think."