Julian Draxler: Schalke pressure and expectations led to Wolfsburg move
Wolfsburg's summer signing Julian Draxler says his time at Schalke came to a natural end as too much pressure was hindering his development.
Draxler, 21, left his boyhood club Schalke on the final day of the summer transfer window for Wolfsburg on a five-year contract for an initial transfer fee of around €36 million.
The Germany international had been linked with a switch away from the Veltins Arena throughout the summer, with Schalke announcing after the transfer that Draxler had requested a move late last season.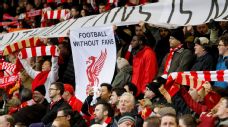 Draxler is set to make his first appearance for last year's Bundesliga runners-up Wolfsburg at Ingolstadt this weekend, and the winger told football magazine kicker that he was delighted Schalke cashed in on him despite no club triggering his €45.5 million release clause.
"Even when I returned after my six-month injury layoff [in April], I felt the expectations loaded on me to nearly single-handedly decide games. That's when I realised that it's time to move on," Draxler said.
"For Schalke it makes more sense to develop something new with the money I generate. And of course, it was also an egotistical decision because I no longer felt good there.
"It was not an easy decision for me, and I battled with it. But I became convinced that I would not have been able to withstand the pressure and the expectations."
Roberto Di Matteo left the Gelsenkirchen club in May after less than a season in charge to be replaced by Paderborn coach Andre Breitenreiter, and Draxler -- who still harbours hopes of a move abroad one day -- admits the lack of stability was one of the reasons behind his transfer.
"I believe that Breitenreiter is a good fit at Schalke," he said. "But I already decided at the end of last season. It was the sixth coach in five seasons."
The news of Draxler's transfer to Wolfsburg came as a shock to Breitenreiter, who told reporters last week that the club had lost its best players and warned against putting too much pressure on youngsters such as attacker Leroy Sane.
Schalke's sporting executive Horst Heldt told kicker that he had not taken those statements as criticism of his work, saying: "It's just normal that a coach wants to work with the best players, and Julian obviously belongs in that group.
"Just like me, Andre Breitenreiter knows that we still have enough quality in our squad to accomplish our tasks."
Heldt singled out Bayern Munich loanee Pierre-Emile Hojbjerg as one of the players able to fill the gap, adding: "We have to accept the loss, and at the same time it's a chance for the other players to take on responsibility and present themselves.
"Pierre-Emile Hojbjerg is one of them -- his signing has been drowned out recently, but we expect a lot [of him] just like from a few others."