Man United target Thomas Muller was subject of 'very high' offer - Bayern
Bayern Munich president Karl-Heinz Rummenigge says he turned down an extremely lucrative offer for forward Thomas Muller this summer, although did not disclose details on where the bid came from.
Muller, 25, had been linked with Manchester United throughout the summer, but Bayern sporting executive Matthias Sammer told Sport Bild in August that the Germany international "has no price tag" amid reports the Premier League side had made an €85 million offer.
Real Madrid were also linked with Muller but the Bundesliga champions refused to sell the World Cup winner during the transfer window, and Rummenigge revealed there had been a hefty sum on the table at one point.
"I'm talking about figures which were very high indeed," he told Suddeutsche Zeitung. "If I were a bank manager then I would have had to accept it, but as a football club we allowed ourselves to close the door on it, and this door is remaining closed. I can promise that to everybody.
"But one thing is for certain, in view of the increased television money in England things are not going to get any easier for Bayern in future."
The Premier League broke its spending record for the summer transfer window as clubs splashed out some £870m (€1.18bn) on signings.
However, Rummenigge has praised English clubs for the way they are being run, saying their potential success is not going to be down to money alone but rather how they have invested it.
"I've taken a look at Manchester City's youth academy and all I can say is it doesn't get any better than that," Rummenigge said.
"I have also visited Tottenham's, Arsenal's and Chelsea's and it's the same wherever you go.
"I can tell you that the English are going all out, also in terms of youth development."
Of spending in the Premier League, Muller said earlier this week: "Transfer fees don't show which player is better. It's only a number necessary for a club to get a player. It's just a development.
"When a club has €200m left on its transfer budget in the final days of the transfer period, why shouldn't they make a higher bid when their initial €70m bid has been rejected?
"I don't think we need to worry about it. Football is a sport with huge potential."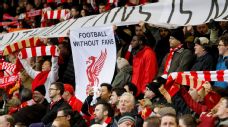 Meanwhile, a number of players and managers have criticised the fact that the transfer window remains open after the start of the major European leagues, and Rummenigge said: "It's entirely sufficient to have an eight-week long transfer period which ends on July 31. The window should close before the leagues start."
The Bayern CEO picked up on an idea proposed by his Borussia Dortmund counterpart Hans-Joachim Watzke, who earlier this week said: "We have to push the transfer window back to Aug. 1."
ESPN FC's Germany correspondent Stephan Uersfeld contributed to this report.