Mario Gotze 'very happy' at Bayern Munich despite Juventus interest
Bayern Munich attacker Mario Gotze has said he is "very happy" at the Allianz Arena despite interest from Juventus.
This week, Gotze, 23, said "we will see what happens" with his Bayern future, leading to suggestions a summer exit could be in the offing.
However, speaking to ZDF after Bayern's 1-0 victory against Real Madrid on Wednesday he clarified his comments.
The former Borussia Dortmund player said: "We've got very, very good players. I am very, very happy here. I am delighted to be able to play here. I am just very happy here."
Regarding comments he made about his relationship with coach Pep Guardiola, he added: "That's not a criticism of anyone. I will never criticise anyone, especially not in public."
On Thursday, kicker reported in their print edition that Gotze could still leave Bayern, claiming that Juventus have made an offer for him but it was turned by both club and player.
Bayern CEO Karl-Heinz Rummenigge said in quoted reported by Gazzetta dello Sport: ""He's got two years on his contract and I don't know what his thoughts are.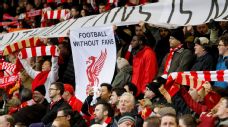 "I've read what he said [to the media] but in the end it's down to the player to decide. No, we've never received an offer for Mario [from Juventus]."
Bild, though, reports that Gotze would consider a switch to Premier League or La Liga, and Bayern could be willing to sell if a club offered around €40 million.