Antonio Cassano could still seal Sampdoria return - sporting director
Sampdoria could still make their move for Antonio Cassano this summer, but only after they have completed their Europa League qualification campaign.
Cassano is a free agent and keen on returning to the club where he enjoyed some of the best years of his career, and the city where he and his wife would both prefer to settle.
Samp's new coach Walter Zenga has appeared opposed to his signing, however, reducing the chances of the 33-year-old getting his dream return this summer.
Zenga may be overruled by his club, though, with an approach for Cassano likely to be made, albeit only in the event of Samp reaching the group stage of the Europa League.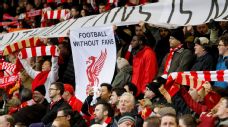 "Antonio Cassano has been linked with Sampdoria in every transfer window since I have been here, and that is three years," said Samp's sporting director Carlo Osti to Sportitalia.
"I think that this is a very delicate phase of our season because we're preparing for home and away games against Vojvodina and Sampdoria's future will depend a lot on the outcome of this tie and eventually a playoff.
"Obviously if we do qualify for the Europa League, we would be playing far more matches and so we would have to plan things differently.
"At this moment, we are focusing on these two games and since we don't like to give our opponents any unnecessary advantage, I think all transfer speculation distracts our players so I think it is much better if we don't talk about the transfer market between now and the two games against Vojvodina.
"After that, we will evaluate based on the results we've obtained, which could then be the final phase of Sampdoria's transfer activities."