Bayern Munich closing in on Juventus star Arturo Vidal - reports
Juventus midfielder Arturo Vidal is closing in on a move to Bayern Munich four years after he was first expected in Bavaria, according to widespread reports in Italy and Chile.
Vidal, 28, had agreed terms on a move to Bayern from Bayer Leverkusen in 2011, but the clubs could not agree a fee and the Chile international then moved to Juve.
However, Chilean newspaper La Cuarta has reported that Vidal told his family after the Copa America that he wanted to move to Munich, and Italian publications La Gazzetta dello Sport, Il Corriere dello Sport and Tuttosport have all reported that Bayern are back negotiating for player as they seek a replacement for Bastian Schweinsteiger, who has joined Manchester United.
It is reported that Juve initially demanded €45 million, with Bayern offering €30m, and while no agreement has yet been reached, it is said the two parties are edging closer to an agreement.
Tuttosport has suggested that Bayern are ready to offer Mario Gotze in exchange, with the Germany international -- whose name was also apparently mentioned in talks with Manchester United for Angel Di Maria -- having fallen down the pecking order under Pep Guardiola last season.
Juve coach Massimiliano Allegri is reported to be a fan of the 23-year-old, and Tuttosport said he has spoken to Guardiola on the phone about a potential swap, with both players having struggled to produce their best performances under their current coaches.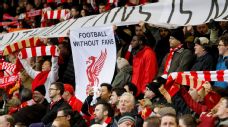 Vidal, who was also linked with Arsenal and Real Madrid this summer, appeared to have burned his bridges with Bayern when opting to join Juve four years ago.
Bayern CEO Karl-Heinz Rummenigge had told kicker magazine at the time: "He assured our president many times that he would sign for Bayern and now we see how much his promises are worth.
"If he were a man with morals, he would have stood by his promise to join us. Now Vidal's playing for a club who are like him. Just look at the judicial history of Juventus or, if you want, look at their recent sporting results."