Andrea Pirlo joins New York City FC from Juventus
Juventus have confirmed that midfielder Andrea Pirlo has completed a move to New York City FC.
Italy international Pirlo will play alongside Frank Lampard and David Villa at the Major League Soccer club after leaving for a side not from his homeland for the first time in his career.
With a tribute on their website, Juventus thanked the 36-year-old for four seasons in Turin, in which he won four successive Serie A titles.
OFFICIAL: @Pirlo_official will continue his career with @NYCFC following four years at Juve: http://t.co/zcXb9HPUO3 pic.twitter.com/JSsdnlZqwu

- JuventusFC (@juventusfcen) July 6, 2015
The 2006 World Cup winner also helped Juve reach their first Champions League final since 2003 in May, where they lost 3-1 to Barcelona.
New York City FC also confirmed the signing on their official website, outlining they are "delighted" to have Pirlo as part of their squad.
Pirlo said: "I have been wanting this experience for a long time and now that the opportunity materialized I wanted to take it. This is a club on the rise and shares my same hunger to achieve important results in the league. I am hoping to win.
"I had several opportunities to play outside of Italy, but I never had a doubt in picking New York for the enthusiasm of the people that come watch the team.
#NYCFC signs @Pirlo_official: http://t.co/h12SmW2MQI #WelcomePirlo pic.twitter.com/T2kCqkGviL

- New York City FC (@NYCFC) July 6, 2015
"I met with the coach, Jason Kreis, and he gave me a fantastic impression of the club. He has well defined ideas in mind, and I am sure we will get on well and create a good relationship to train well and try to win together."
"Thanks, Maestro," a tribute on Juventus' official website read. "This tribute -- a homage -- to Andrea Pirlo at the end of his adventure with the Bianconeri could only start with those two words. Thanks for all you have shown, lived and won in these four years.
"'Maestro,' because of all the nicknames, that was always the one we liked the most. His teammates called him 'the professor,' and actually, for them, proven champions, finding themselves alongside Andrea was like following a master class.
Grazie, Maestro. http://t.co/I31LR93SjF #WeAreImpressed pic.twitter.com/JwXz4uAskq

- JuventusFC (@juventusfc) July 6, 2015
"For those who are not professional footballers, though, understanding the refined simplicity of his game was a continuous revelation, like discovering the actual essence of football. This is why, for us, 'maestro' is more suitable. It is also the name given to artists, be they painters, film directors or orchestral directors.
"Pirlo is all of these on the field: silent charisma, ball control, the dummy which floors one, two or three opponents in one go. The unexpected game-opening pass, the ball lifted over the defence.
"The brain with a perpetual engine, when the play is still far from him. A glance to the right, one to the centre and one to the left, to keep an eye on all of his teammates and opponents. To know before anybody else what will happen. It's not presage, it's not intuition. It's pure and simple intelligence."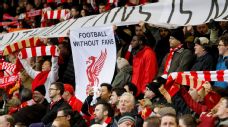 Pirlo joined Juve on a free transfer from AC Milan and made 164 appearances for the Turin club, scoring 19 goals. In addition to the four league titles he won in Piedmont, he lifted the Coppa Italia with them last May.
The midfielder posted an emotional message to Juve on his Twitter account.
GRAZIE!!! pic.twitter.com/yuKLxsyYbo

- Andrea Pirlo (@Pirlo_official) July 6, 2015
"It can be difficult to express emotions in words, particularly when it involves four so important years of my life," he said.
"All I can say is a huge THANK YOU to everybody who has accompanied me and supported me through this adventure: Juventus FC, starting with the president, without forgetting every single person who works there; my teammates of many battles, of many smiles and some tears; the fans and all those who have always followed me affectionately, even in those moments that were not so nice.
"Heartfelt thanks to all of you. It was not easy to decide, but the moment has come to start a new adventure which, however, will never make me forget the bond I have with these colours. To the very end, FORZA JUVENTUS."