Remy sees World Cup as 'shop window'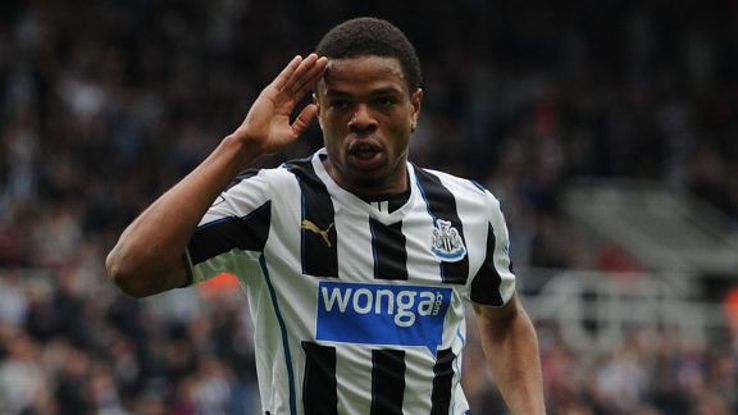 Loic Remy hopes to use the World Cup to earn a move to a big club, casting doubt on whether he will remain at Newcastle United.
Remy, 27, spent the last Premier League campaign on loan at St. James' Park from Queens Park Rangers following the London club's relegation 12 months ago. The France international contributed a handy 14 goals in 26 Premier League matches for the Magpies, persuading the North East club to ask to take up the option to sign him permanently.
QPR won promotion back to the Premier League at the first attempt when they beat Derby County 1-0 in Saturday's Championship playoff final but it seems highly unlikely he will play for the club again.
In an interview with L'Equipe, Remy acknowledged that with the eyes of the world on events in Brazil, an impressive performance for his country could put his career on a new, more glamorous path. Reports last week suggested he had already held talks with Champions League clubs Arsenal and Liverpool.
"You have a very small chance of being in it [the World Cup]. You almost have more of a chance of winning the EuroMillions lottery. I hope it's the start of something big for me," the ex-Lyon and Marseille forward, who should feature in his country's first warm-up friendly against Norway on Tuesday, explained.
"The World Cup is a shop window for me. Newcastle, to whom I was loaned by QPR, want to buy me. I don't know if I'm going to stay there. I'm at a crossroads, in a key year. It can either all take off or stagnate. Since the start of the year, apart from the injuries, it's been good. And when I feel good, I think I can do a lot of damage."
With Newcastle comfortably positioned in mid-table, Remy's season fizzled out with his focus increasingly on the World Cup. Haunted by missing out on Euro 2012 due to injury, the pacy attacker admitted he had attempted to steer clear of risks, even sitting out of the final Premier League game of the campaign.
"The coach, Alan Pardew, fully understood my point of view. We didn't have anything to play for. I didn't want to take the risk of getting injured again," he said. "What happened to me two years ago really hurt me. Physcially and mentally. The sky fell in. It was devastating. People can't imagine. Without a word of a lie, it was the hardest thing I have ever had to face.
"Suddenly, you have to forget the two years of effort you have put in, the qualifiers in which you have played."