How Man Utd. can upset Bayern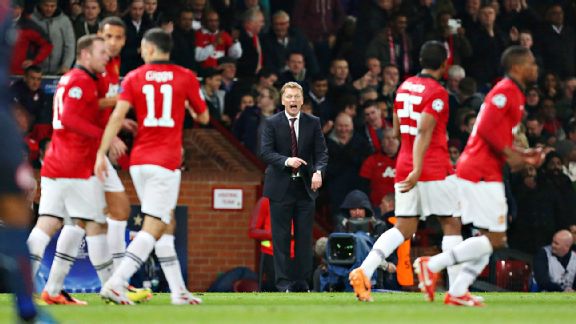 The second leg of the UEFA Champions League quarterfinal between Bayern Munich and Manchester United wasn't supposed to be this interesting. Bayern, in the midst of a 53-game unbeaten streak in the Bundesliga, was supposed to run circles around an inconsistent United team that was facing a crisis in confidence.
However, a surprising 1-1 draw in the first leg between the teams, coupled with a shocking 1-0 domestic loss for Bayern and an equally shocking 4-0 domestic win for United, have made this matchup the most intriguing of the remaining Champions League quarterfinal games.
United knows it has very little margin for error against a team as good as Bayern, and our ESPN Stats & Information group still projects an 86.3 percent chance of the Bavarian club moving on to the semifinal round. But after winning every possible trophy last season and dealing with the transition to a new manager this season, there are naturally aspects of the game that can make Bayern susceptible to defeat.
Here are a few ways that United can attack Bayern's vulnerabilities, and in the process potentially pull off one of the biggest upsets of the 2013-14 European season.
Play as direct as possible
Over the least two seasons, Bundesliga teams are averaging 71 long balls per game against Bayern. However, this season Bundesliga teams are creating 2.1 chances per game from those long balls, as opposed to 1.5 in 2012-13. As a result, Bayern is conceding more shots and shots on target than it did in 2012-13, and has been forced into twice as many clearances as it was during last season's treble campaign.
Given Bayern's wealth of midfield talent, a long ball approach appears to be the best way to attack the German club, a strategy very familiar to United manager David Moyes. Last season while he was managing Everton, the squad ranked fourth in the Premier League in attempted long ball passes, and the 109 chances that the team created from those long balls ranked second in the Premier League.
...