Bendtner frustrated by 'party' image
Arsenal striker Nicklas Bendtner has told Jyllands-Posten his search for a new club has been complicated by perceptions of his lifestyle, saying: "People think I'm a psychopath."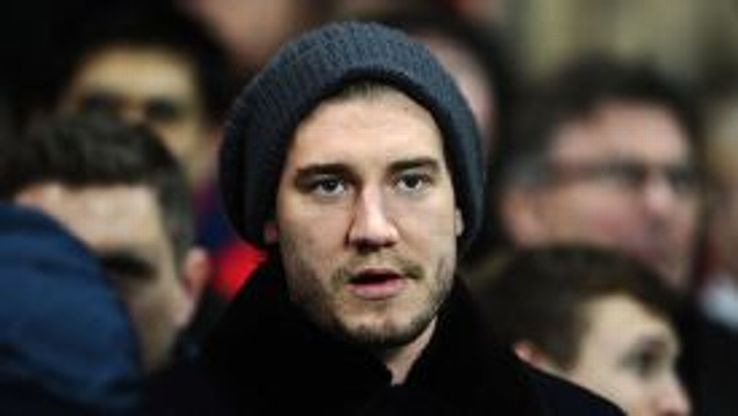 • Suarez 'did have release clause'
Bendtner, 26, has been back with Arsenal this season after having spent the previous two campaigns on loan at Sunderland and Juventus but has been unable to secure regular first-team opportunities.
The Denmark international, who said in November that he was disappointed not to have moved on, feels his attempts to make a permanent switch have been difficult as he believes he has been portrayed unfairly.
"The image that people have about me is that I'm all about partying -- that I'm indifferent to football -- and it's as far from reality as could possibly be," he told Jyllands-Posten.
"I have, for example, talked to clubs who say they have heard things about me, so I have to say that none of them are true. The perception of me is never going to be positive if clubs talk to people who have a negative view."
Referring to an incident when he pleaded guilty to driving under the influence of alcohol, he added: "Of all the things said about me, I've only done one thing wrong. That was in Copenhagen."
In a separate interview with Ekstra Bladet, Bendtner said he had not had the playing time he expected at the Emirates this season and needed a transfer to ensure he remained in the Denmark side for the Euro 2016 qualification campaign.
Asked if he would stay at Arsenal, he said: "That's not the plan. The intention is that I will try something else. I'm open to playing in any country. The most important thing is that I get to play. It's essential I get regular playing time."
He added: "I know what the conditions are for representing the national team. If I want to keep my place and be part of the team for the European Championship, I must be playing for my club. Therefore, the decision I make this summer will be very important to me."