Alex Song says that Barcelona looked at what went wrong during their recent consecutive defeats, as even "the best team in the world" must always look to improve.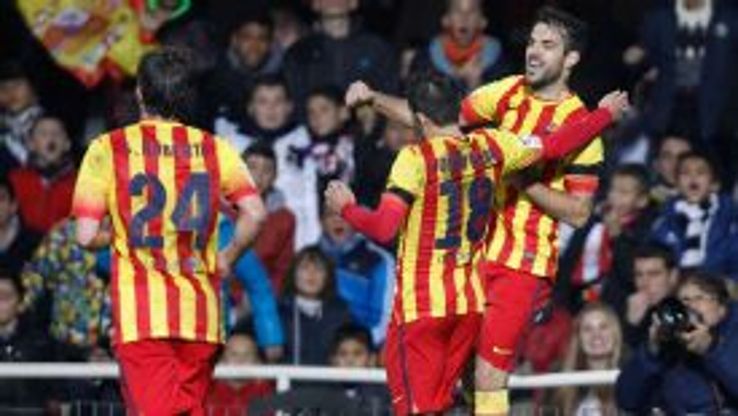 Barca went into Friday's Copa del Rey last 32 first-leg game at Cartagena on the back of two surprise reverses at Ajax and Athletic Bilbao, and the third-tier team took a shock early lead, but Gerard Martino's side came back strongly to win 4-1 and all but seal progression ahead of Dec. 17's second leg.
The former Arsenal midfielder told Barca TV that Barca's squad had looked closely last week at what had happened during the defeats in Amsterdam and Bilbao.
"We did some self analysis," Song said. "It is what we do every day in training, working with the coaching team. Barcelona is the best team in the world and we are always looking to improve. Other teams have done their homework on Barca, and winning a game before kicking a ball is impossible. We have to show that we are the best team in the world and win every game. It's not a crime and there's no hurry. We lost the game, but we are professionals, we have great players in the squad and we know what we have to do."
Pedro, who scored twice in Friday night's win at the Estadio Cartagonova, told Al Jazeera that Barca's players had remained confident despite the setbacks, reminding everyone that the team was still well placed in all three competitions.
"It was important to win," the Spain winger told Al Jazeera. "We had come from two defeats and sometimes there is a lot of talk, but the team is confident. We are leaders in La Liga, we have begun well in the Copa and are doing well in the Champions League."