Ter Stegen fails to quash Barcelona talk
Borussia Monchengladbach goalkeeper Marc-Andre ter Stegen has not rejected rumours linking him with a transfer to Barcelona.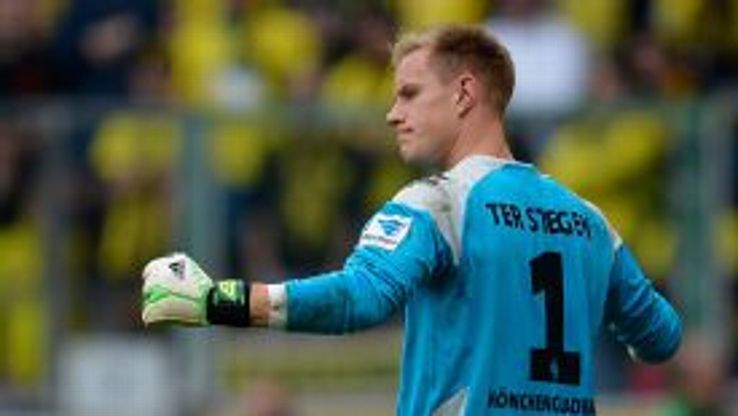 At the weekend, Spanish media reported that Barcelona are closing in on a deal for Ter Stegen, with one radio station claiming an agreement is in place for the 21-year-old.
The Monchengladbach shot-stopper told Sky in Germany that he wants to "take things step by step", and added: "The speculation is yours."
On Tuesday, his agent Gerd vom Bruch revealed that "two or three really good clubs" are interested in the Germany under-21 international.
"Borussia is aware of that. We are currently in talks with Gladbach over a new deal," Vom Bruch told Rheinische Post, adding that discussions are currently on hold during the international break.
In an interview with DerWesten.de the 'keeper, who is under contract until 2015, said: "We are in talks [with Gladbach]. We shall see what will come out in the end. It's clear that I listen to everything, also from Borussia Monchengladbach -- but that should remain internal."
Monchengladbach are in contention to claim a spot in Europa League next season. Asked if qualification for a European competition would help the club to convince him of a stay, he answered: "I don't want to say anything that could be turned against me."
When asked if Spanish reports claiming an agreement in place with Barcelona were true, he added: "Like I've said. I'll speak to Borussia first and leave the speculation to others. I am under contract in Moenchengladbach until 2015, everything else is my agent's business."