Newcastle set Yohan Cabaye price
Joe Kinnear has told Arsenal it is up to them to meet Newcastle United's asking price for Yohan Cabaye.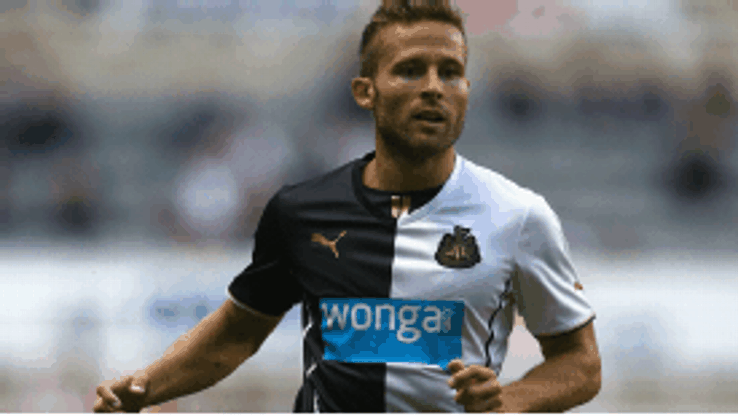 • Wilshere to face Fenerbahce
• Ryder: Magpies light in attack
Arsenal made an initial bid for Cabaye last week, understood to be £10 million, but Newcastle are reported to be seeking double that for the France international.
Kinnear, Newcastle's director of football, confirmed that the club are open to a sale -- but said the Gunners must substantially increase their offer for the 27-year-old.
"We've told Arsenal our terms," he said in the Evening Chronicle. "The ball is in their court."
Newcastle boss Alan Pardew said he was hoping to see the situation resolved in the near future.
"You can't say he is definitely going to stay, so the mindset of the player is such that we need to be on guard," he told the Chronicle. "We are on the case with that. We have to be armed. We need to resolve it. If he goes, good luck to him. Bye, bye. We need to replace him with somebody as good."
Arsene Wenger, meanwhile, remained coy about his intended transfer targets at his press conference on Monday.
"I will not give you any names -- it would make wrong hopes," he said. "The disputes we have across the country are because managers talk about other players.
"We have to be discreet. But we work very hard on it. There's no fixed date on transfers. We don't have a fixed number we want. The most important [thing] is to focus on our own squad.
"If I add someone, it has to be special. I'm still optimistic, and I hope we don't disappoint you."